Light (and other) reflections in glass offer an interesting portrait opportunity and I really love this technique for creative portraits – it is very simple yet powerful and a lot of fun too! Opportunities to try it are literally everywhere – you can use a window or a glass door in your house, a car window or shop window – you name it! Just think outside the box and you will for sure come with some great images. This is one of my absolutely favorite techniques… that's why so many examples (with "Behind the scenes" images too) follow… and you will find much more in the course materials. And of course, there are even more tips and tricks waiting for you – 4 valuable lessons + 1 bonus (330 pages, 150+ images, 10+ videos & 4 "Behind the scenes" PDF files), 8 photography assignments (2 per lesson) + honest feedback of your images – join me, our CREATIVE PORTRAIT course starts Friday, October 4th!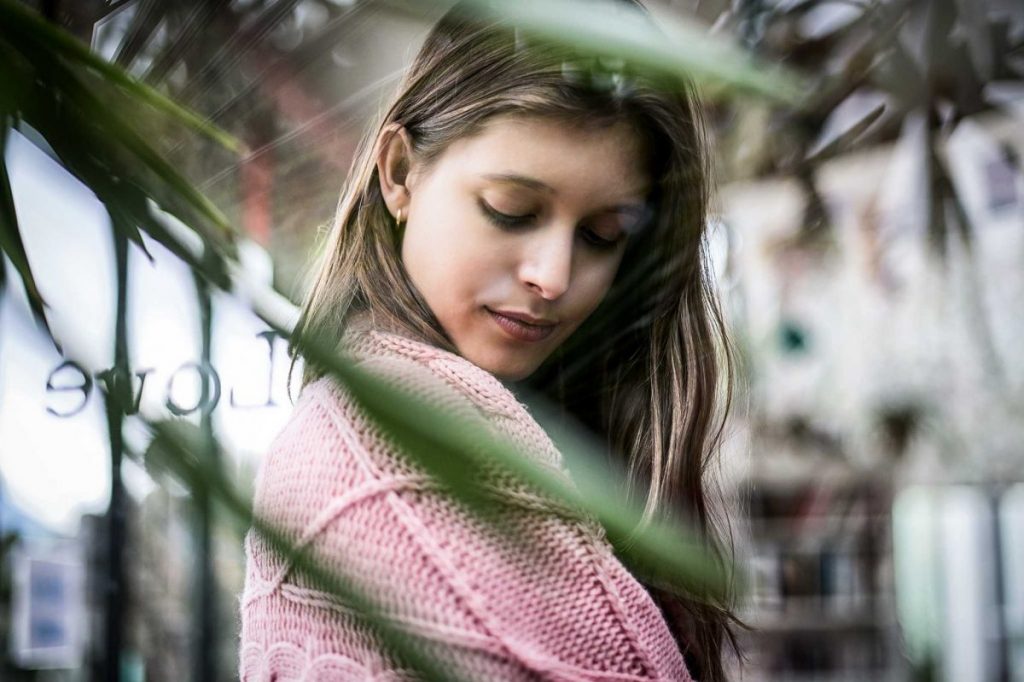 NIKON D810, Nikkor 50 mm, f/1.4, 1/640s, +0.33, ISO 200
Beautiful Luciana from Brazil, in the window of a tea-room furnished in rosy pink and pastel blue colors – it was quite cold in this winter garden, so she wrapped herself in a blanket that was provided there for customers to use. I was standing outside, next to a palm tree – that's why you can see the long green blurred leaves. I intentionally included the lettering "Love" into the photo – simply because I liked it. Overcast and grey day.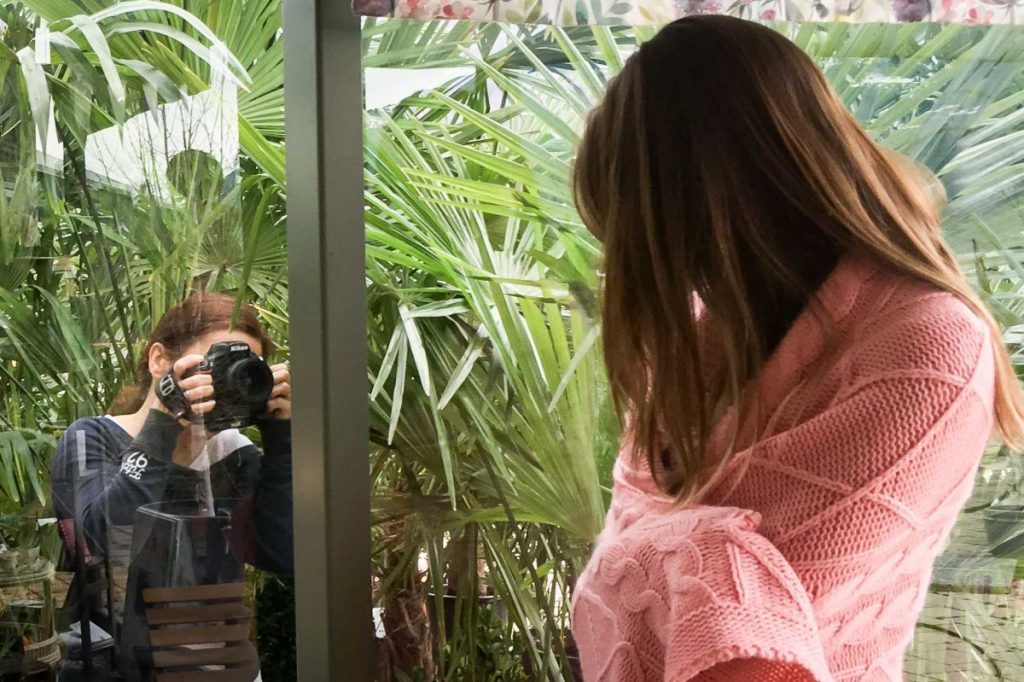 ---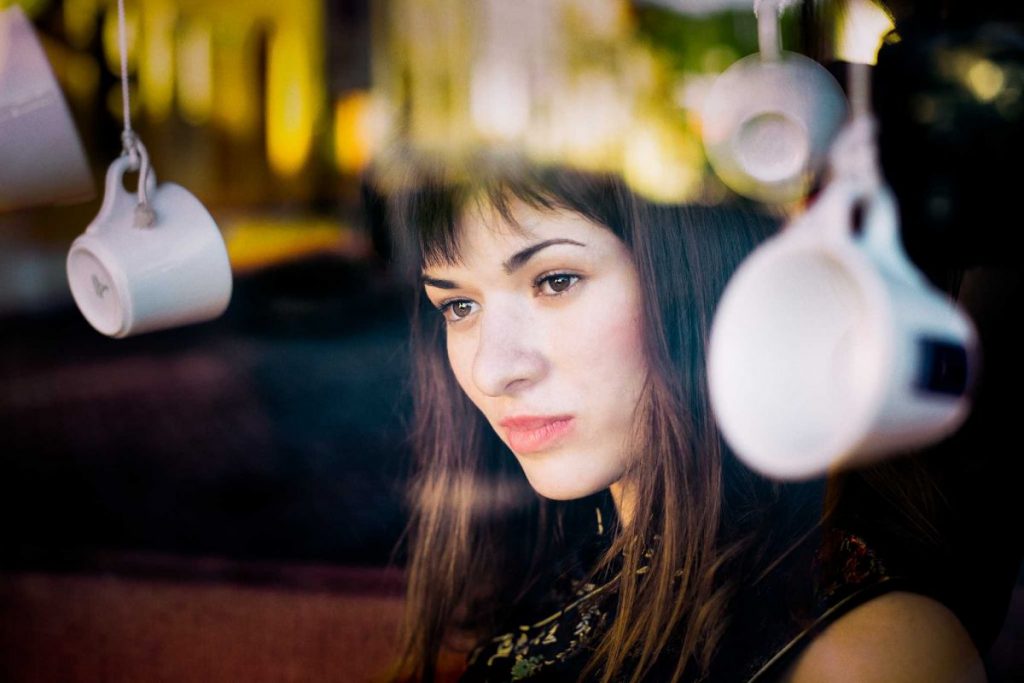 NIKON D810, Nikkor 50mm, f/2.8, 1/2500s, -0.33, ISO 400
When I was looking for a location, I came across this shop window decorated with coffee cups hanging on strings (which was, between us, a really strange decoration in a smoky bar). Photographing here wasn't at all easy as it was in the middle of the day and there was too much of the clear sky reflected in the window. Finally I found an angle that worked and this is the resulting shot. Always look for unique places to photograph for your portraits.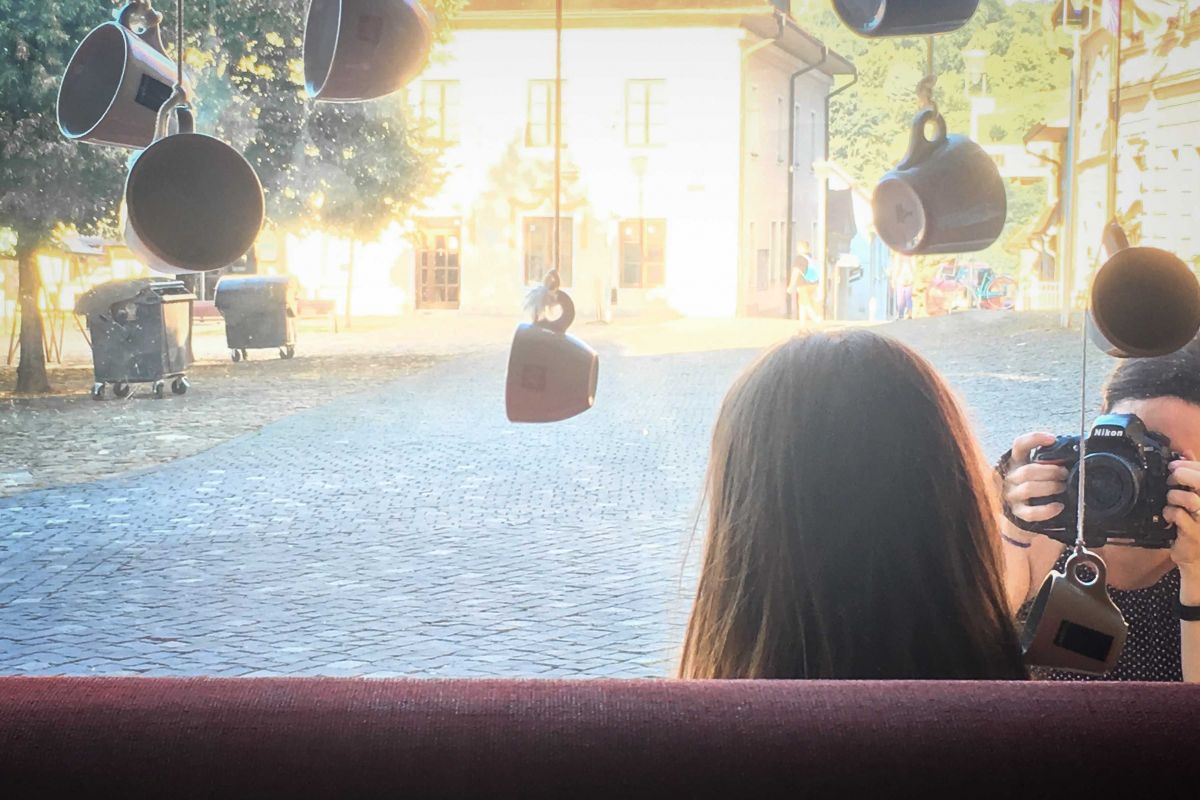 ---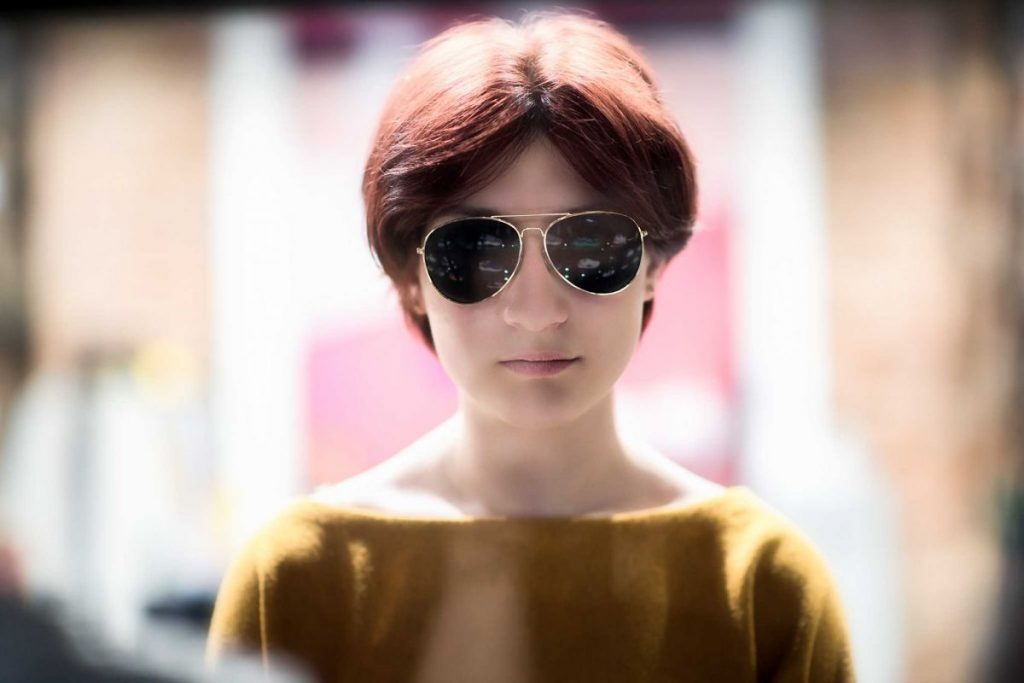 NIKON D810, Nikkor 50mm, f/1.6, 1/320s, +0.67, ISO 1000
This photo was taken in a shoe store and my wonderful model pretends to be a "mannequin" . She is looking through the shop window right at me – and just to make it clear, yes, she is alive 😉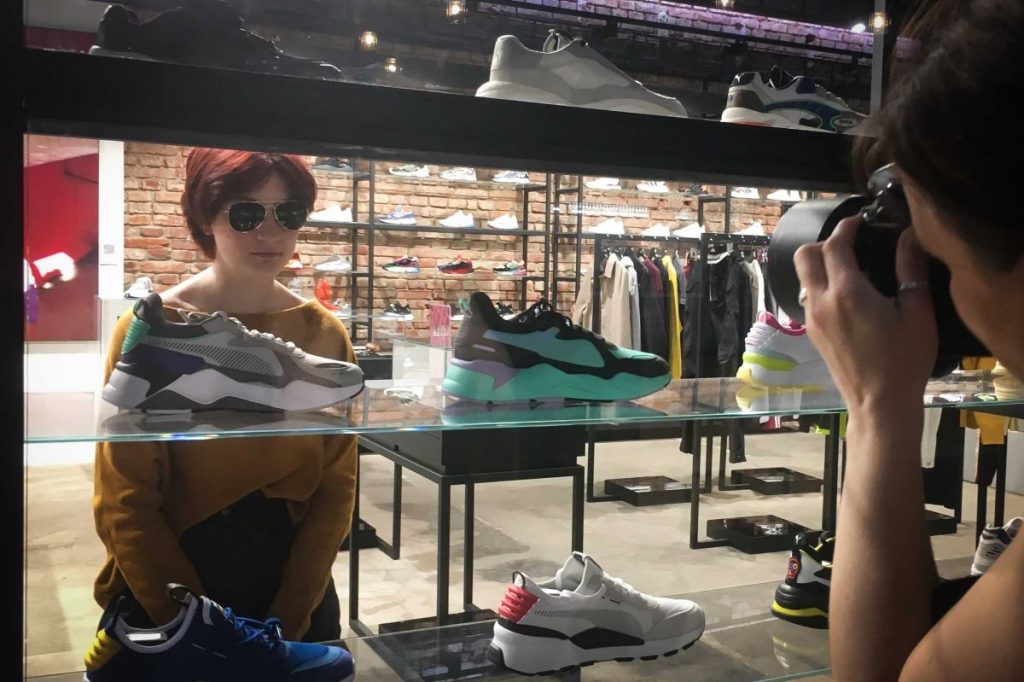 ---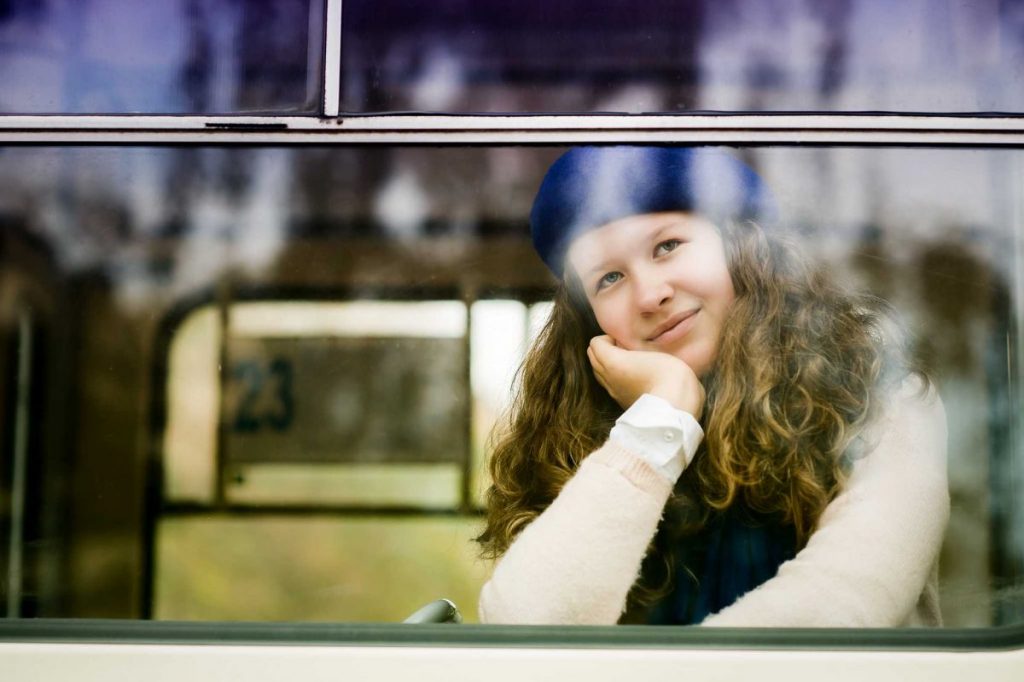 NIKON D810, Nikkor 85 mm, f/2.5, 1/500s, +0.33, ISO 250
We were just walking around with my model when we spotted this tram and we really did improvise here – with the permission of the driver, we did a few shots inside and outside during the driver's few minutes break.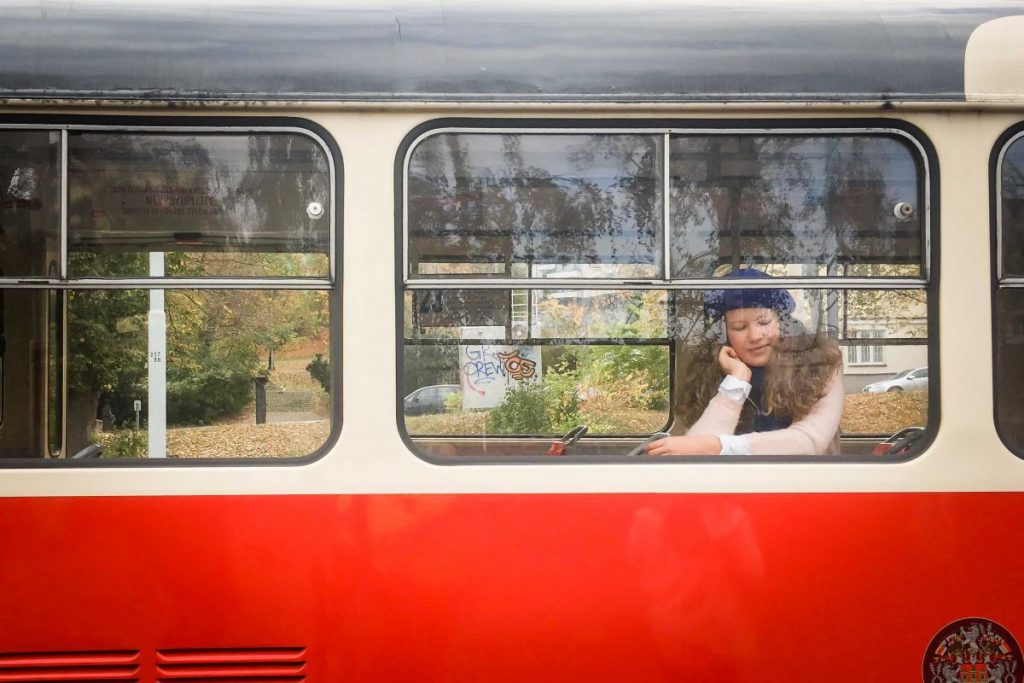 ---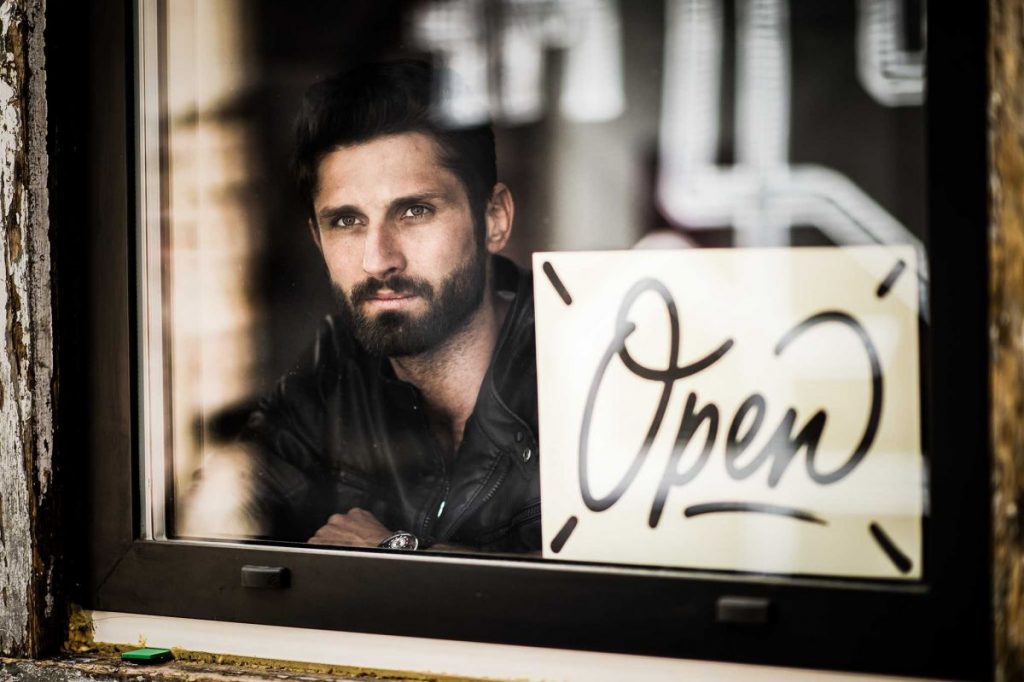 NIKON D810, Nikkor 85 mm, f/1.4, 1/2000s, ISO 250
We went into a small clothes shop and asked whether it would be OK to photograph there – they had no problem with it so we used this opportunity. If you find a really nice place, don't be shy to ask if you could photograph there! I used to be shy too, but the worst that can happen to you is to get "no" for an answer. But more often than not you will end up with some great images from an unusual place!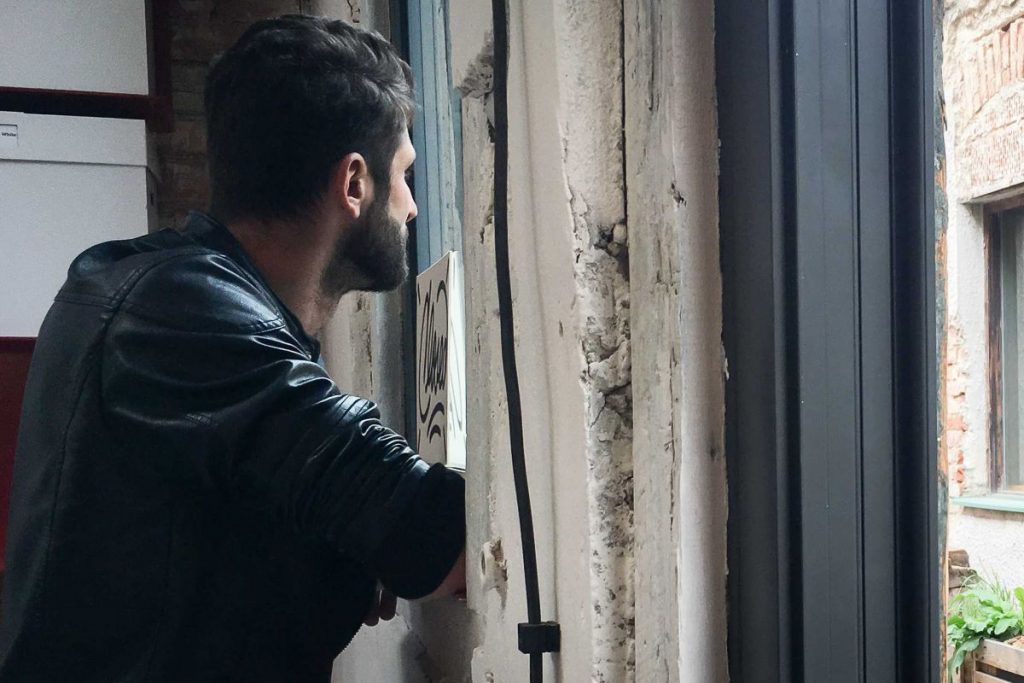 -Monika
Monika Teaches:

---