Let's face it – we're not always lucky enough to be in the right place at the right time. There are just too many variables, with weather being the one we have the least control over.
In my case, that means coming back with images that just don't match my expectations for the location or what I saw in my mind at the time. Luckily, there are easy fixes to most of these problems.
AI, or Artificial Intelligence is all the rage these days, and it's making its way into our image editing software (and cameras!). Luminar 4, from Skylum, has a number of very useful AI tools that can quickly turn a blah image into something worth sharing. For this post, I've selected an image I captured in Joshua Tree National Park, and kept my editing time down to one minute or less just to see what could be done.
Here's the original image: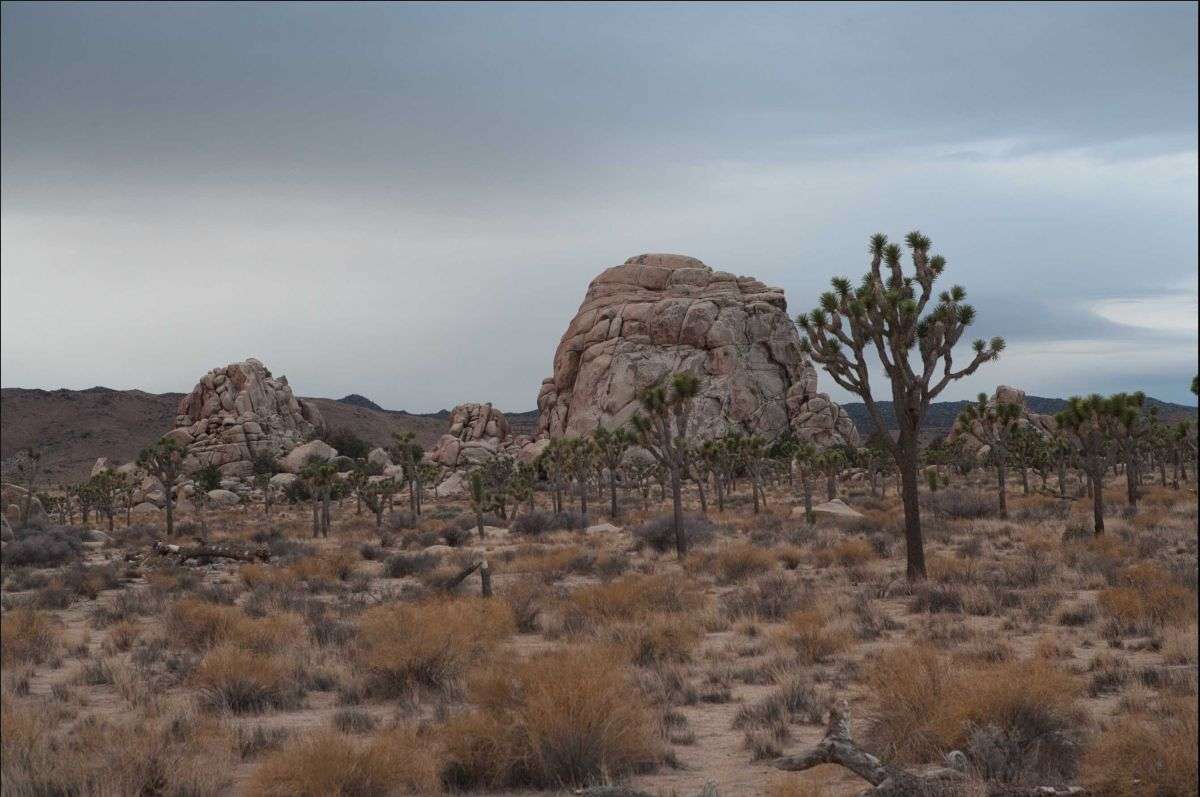 Starting off in Luminar 4 in the Essential panel, I use AI Enhance, and boost the Accent to 50. I'm going to leave the AI Sky Enhancer at 0, as I have something else in mind here: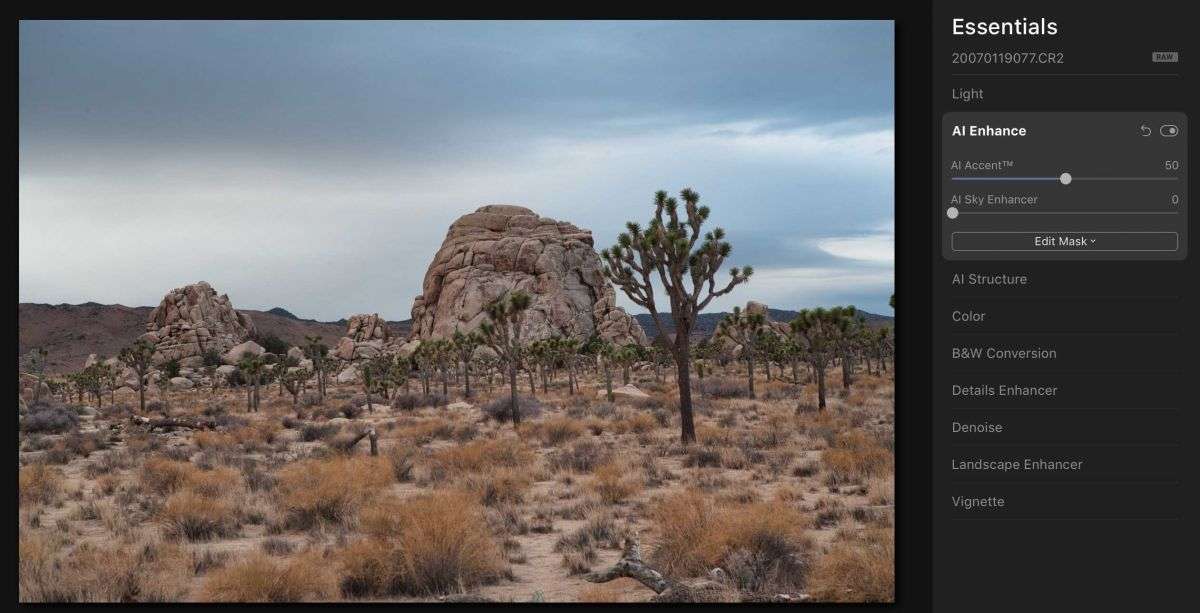 Next, AI Structure, where I use an Amount of 30, and a Boost of 15 to add detail into the image without having the halo effect you often get from sharpening.
Next is the Landscape Enhancer, where I can add a little dehaze, warming, and slight boost to the greens in the Joshua Trees.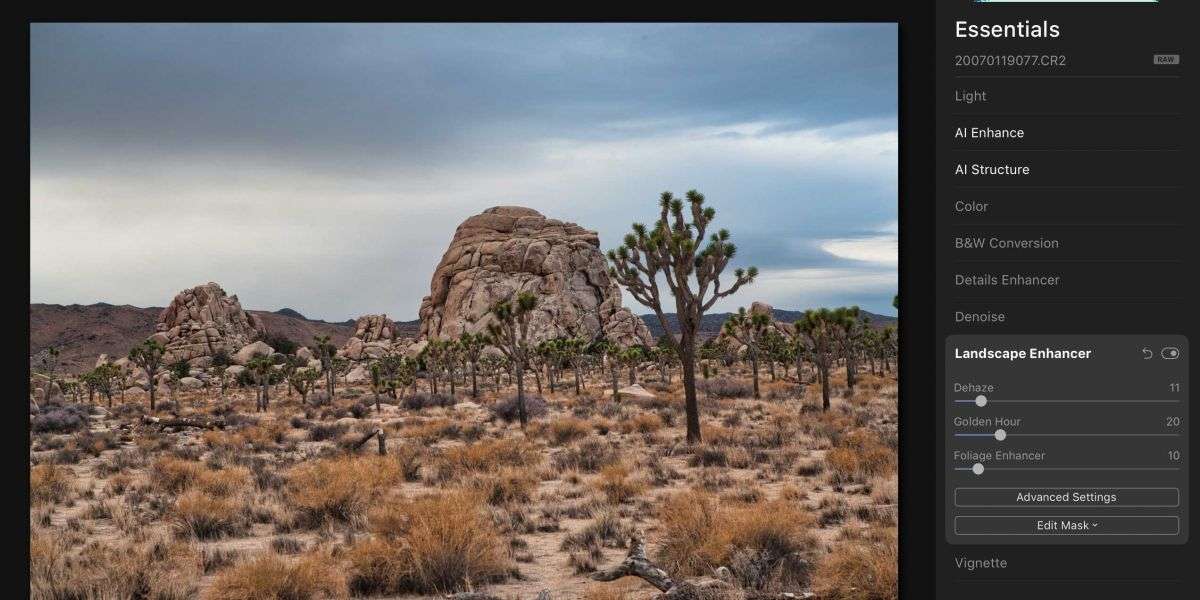 Finally, I'll select the Creative panel, and fix up that drab sky with the AI Sky Replacement control. Selecting one of the included skies, Luminar will adjust the lighting in my image as needed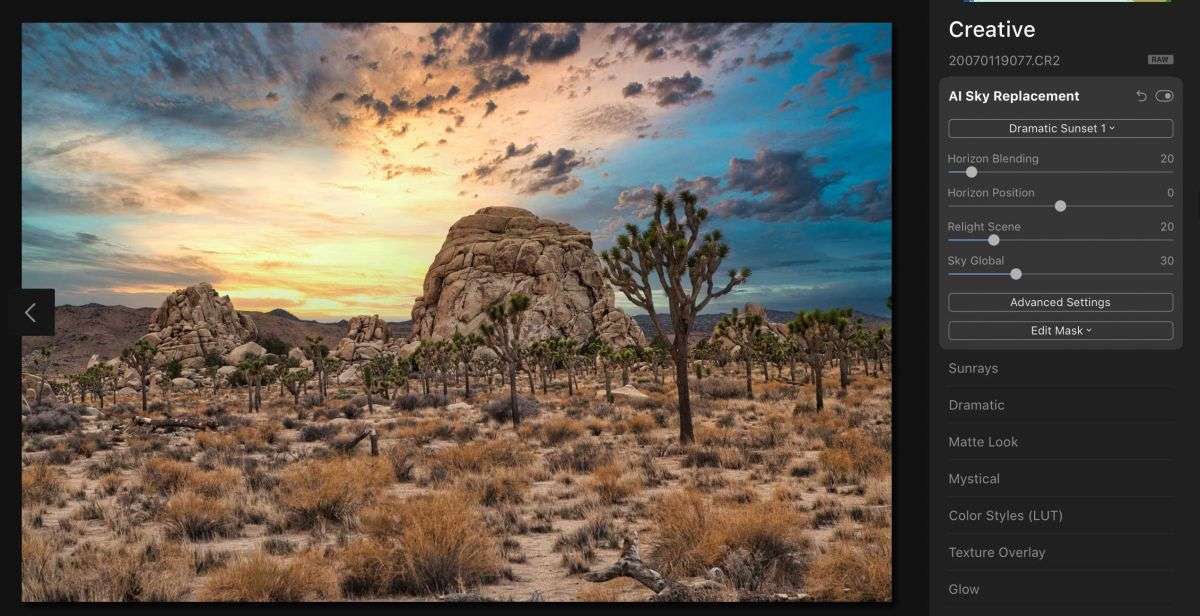 Total time, about 45 seconds. Here's the before and after. What used to be hours of masking, selecting, and adjusting is now just a few clicks away!
– BPSOP Instructor: Jon Canfield 
Jon teaches: