In Finding Beauty we explore the concept of a quiet image. Each week we come at the concept from different directions.
Here's a look at some student work and what each had to say about Finding Beauty.
As you can see, this fun course will get you to move the needle on your creativity!
"Thanks for the thought-provoking lessons in your Finding Beauty class. Without giving away the class concepts I can say that it really made me think about what I enjoy shooting and why I like it. It was fun seeing how everyone in the class approached the lessons and I plan to continue this exploration even after the class ends."
— Doreen Weekley
"After feeling the need to learn something different, I'm absolutely delighted that I decided on Brit Hammer's course Finding Beauty. I worried that being in lockdown would be limiting, but you can literally use any subject for these assignments. Brit's inspiring and detailed explanations show a way of looking at photographic opportunities to evoke quiet, minimal images using any subject matter. Her critiques are so encouraging and help nudge students towards their own personal creative direction. I'm a natural light fan but even dusted off the flash kit to try these images for week 3! With one more week left of the course, I'm motivated to keep going with this theme. I'll miss Brit's assignments – every reason to take another of Brit's courses very soon!"
— Chrissy Healy
"I thoroughly enjoyed your class! It helped me look for what was important in an image and gave techniques for distilling it down to the essence of the scene I was trying to capture. I loved that you challenged my creativity and tried to push each of us forward on our photographic journeys! This exercise was very relevant in this time of the COVID-19 pandemic. I think decluttering and recognizing what's truly important is exactly what will help us get through this challenging time."
— Linda Block
---
SIGN UP FOR A FUN CLASS WITH BRIT HAMMER

Celebrate Your Life in Beautiful Images
Amazing Travel Photos Made Easy
** No post processing skills necessary for any of Brit's courses **
FIND OUT MORE ABOUT BRIT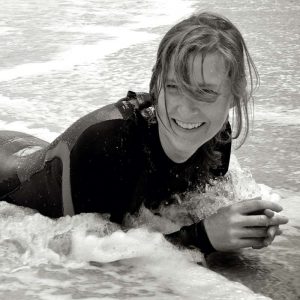 Brit Hammer is an international award-winning photographer, bestselling author, and a celebrated artist whose work is aptly described as fresh and optimistic.
Brit's students love her intuitive eye, patience, enthusiasm and holistic nurturing because the results are unbelievably incredible and inspiring student growth.
Visit Brit's website at brithammer.com
Learn more about creative development and one-on-one mentoring with Brit
Follow Brit on Instagram
"There are great photographers and great teachers, but it is rare to find a great photographer who's also a wonderful instructor; Brit embodies that rare combination." — Tennessee Rick Elliot