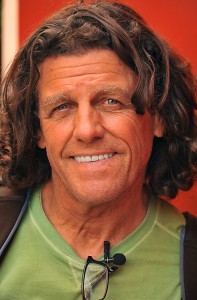 Why am I thankful? It's an appropriate question to reflect upon and to answer on this Thanksgiving Day in America! I am of course extremely thankful for my son and two daughters for their unwavering love and support of what I have been able to do with a camera throughout my life as an adult.
Over the course of the last 35+ years, I have been afforded countless opportunities to share my love of image making with a world-wide audience through my books, my online photography school and in my live workshops that I conduct around the world. Everyday, (okay, not everyday, but almost everyday), I wake up with a passion to share my love of image making with whoever wants to listen and I am just as eager to listen to others share their passion for image making with me!
These many years of shared experiences with like-minded people have taught me one vitally important lesson, a lesson that has really served me well in dealing with the many tragedies that the world has seen these last few months.
Although it is tempting for some, I remain a firm believer that you can't paint everyone with the same colored brush, no matter whose side you are on, no matter where you live in the world, no matter your gender, no matter your religious views, no matter your education and certainly no matter what kind of camera you use. I have seen far too much uniqueness in this world!
Without fail, anytime I have felt tempted to paint a given neighborhood, group, culture, city, country or business with the same brush, I end up hurting myself, closing myself off from the very thing that keeps me hopeful! And that thing that keeps me hopeful is a constant belief that most of us on this earth are really and truly, at our core, good people, with many good and unique intentions!
(Some of you may have just recognized that I just painted most everyone with the brush of 'goodness' in that above statement…yes, I did!)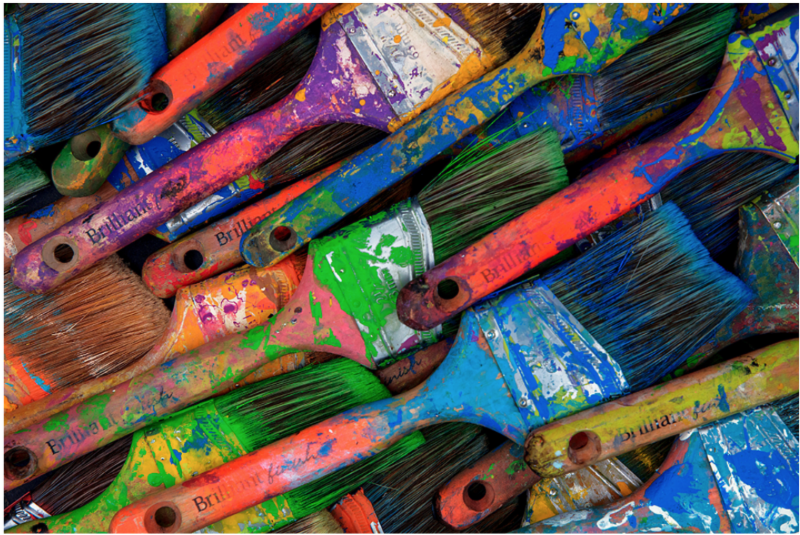 I have felt for years that most everyone comes into this world with a unique and very individual 'brush'. With time and circumstance, that brush will leave a lasting and nurturing mark, perhaps on just one person or perhaps on many but a healthy mark none the less.
It might be hard to imagine, since this image is just a "wildly colorful and crazy display of used paint brushes", but now that you have read the above, you can perhaps understand how deeply this image affects me. It serves as a reminder that the world I live in is really a color-filled world of people, with each person desiring of leaving their own unique and lasting mark, big or small, for the good of mankind.
"You Keep Shooting!"
Bryan F Peterson/Founder
BPSOP.com