One of the things we do in our 
Art of Seeing class
 is how begin seeing things by looking for something specific.  We start with line, pattern, color and texture and our students are always amazed by how much they SEE after these lessons.  It's a great exercise to give yourself if you are walking out the door to go shooting.  When people have a couple hours to go out and shoot in the weekend they often find themselves coming home with mediocre images.  The reason is that the world is overwhelming and when you look at everything, you often see nothing.  On a recent workshop I sent my students out on what I call a speed round.  We were in downtown Seattle and I set a goal of line, pattern or something like that and everyone went out  and met back at the same place 20 minutes later to compare results.  Once we had done a few of those, I sent us all out to capture Reflections.  Reflections in the city can be a LOT of fun to play with.  A puddle on the ground….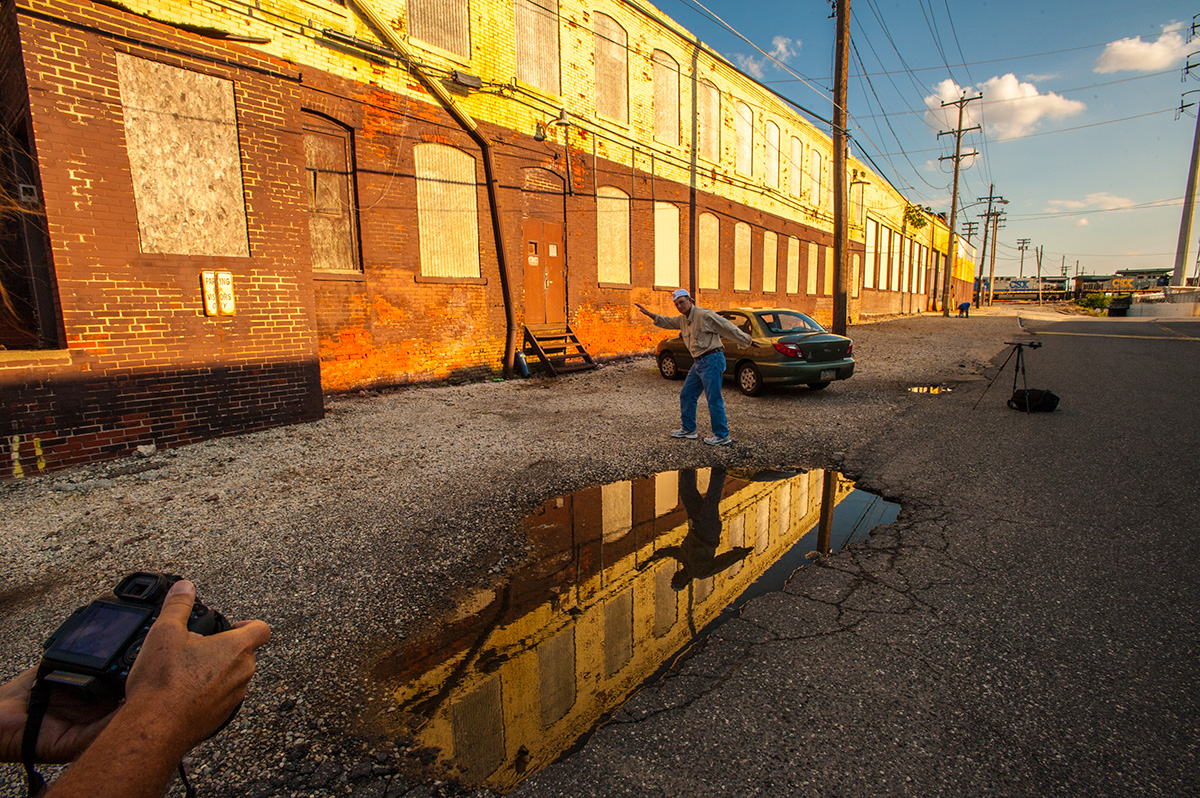 Can be far more exciting when you get down on the ground.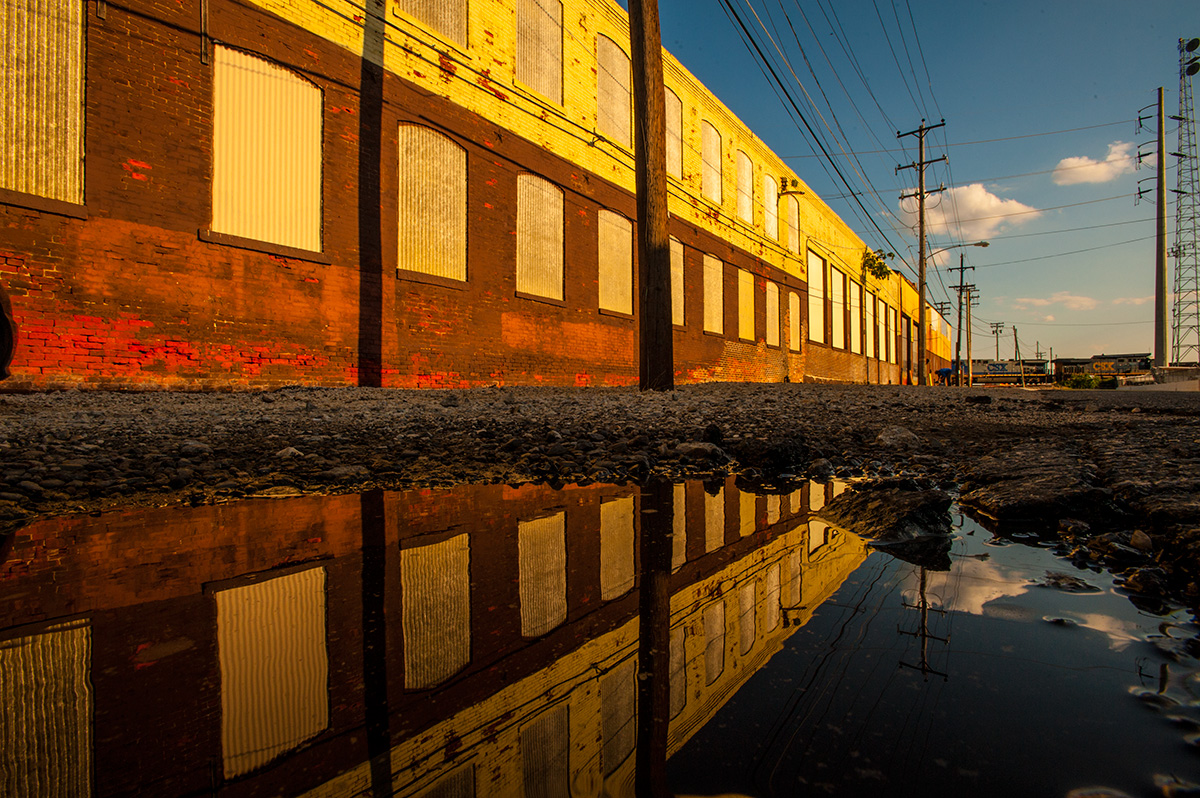 Cities are filled with building fronts made of glass and getting right up against that glass can also turn out some really dramatic and surprising results.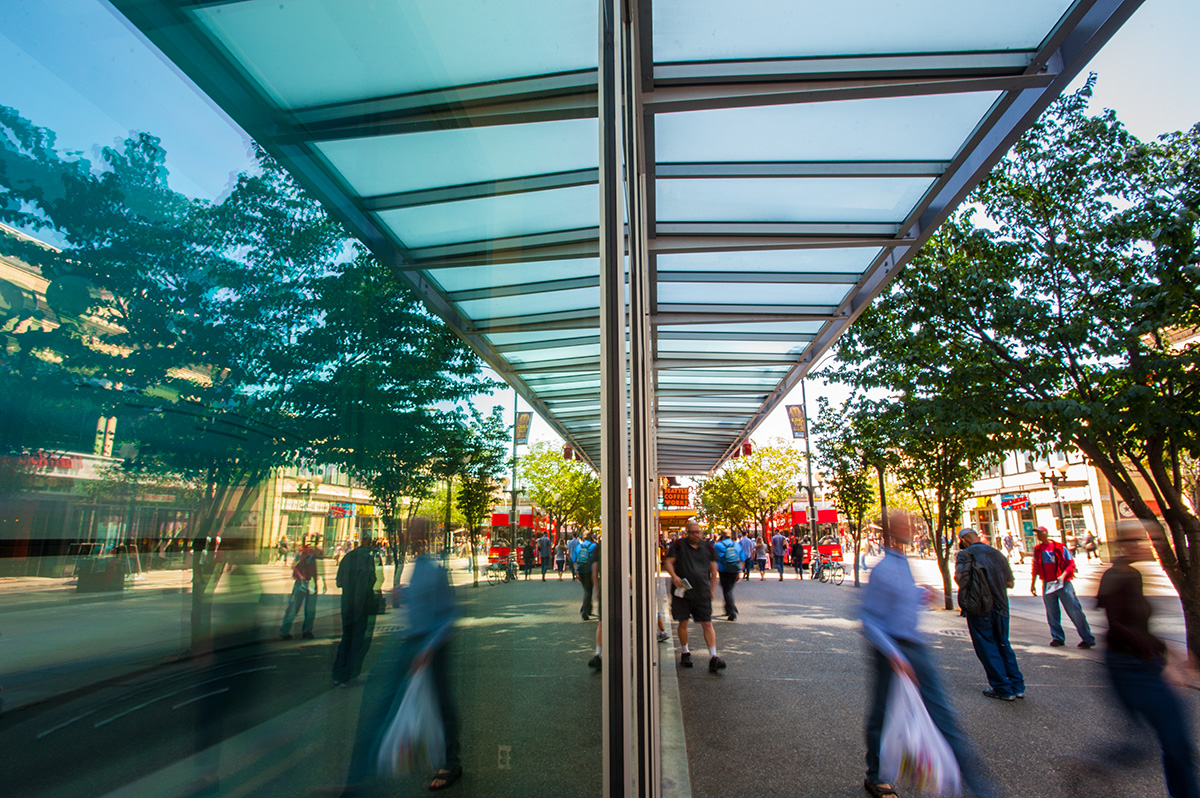 I captured a few as I walked around with those 20 minutes clicking away in my mind.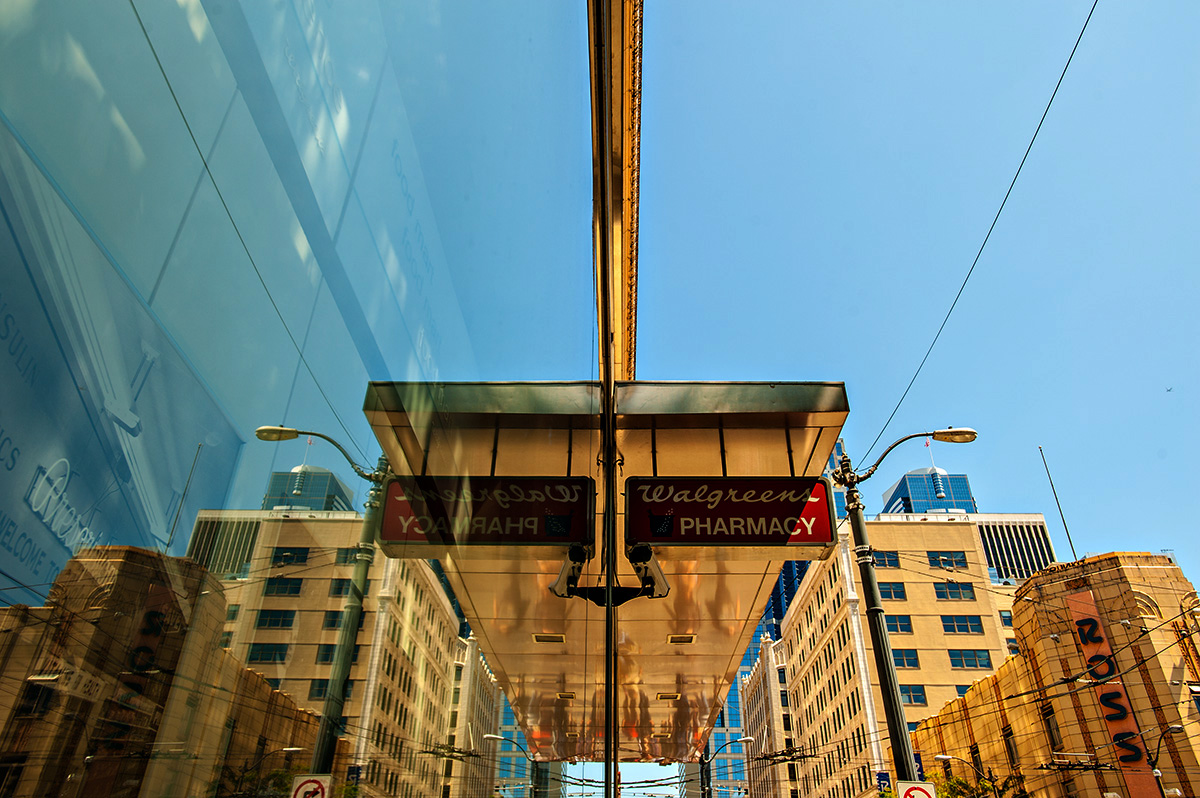 Then I ended up down by Seattle's famous Public Market and found JUST what I was looking for…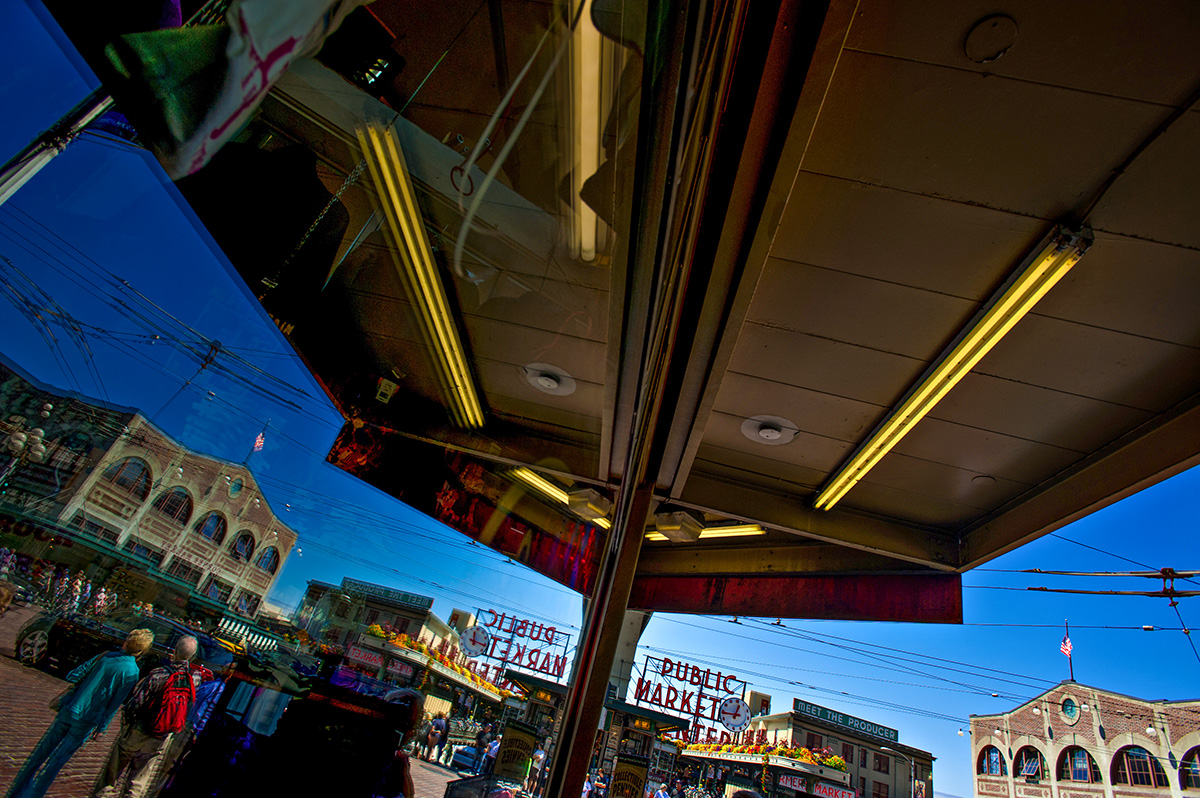 The interesting thing was, our group had spend a significant amount of time at this intersection earlier in the morning, but we didn't happen to be looking for reflections.  It was a wonderful surprise and possible only because I was specifically looking for something.  So, grab your camera, head out the door with a time limit and something to look for.  Check out the Art of Seeing class and have some fun seeing your world through a whole new set of eyes!
By Chris Hurtt