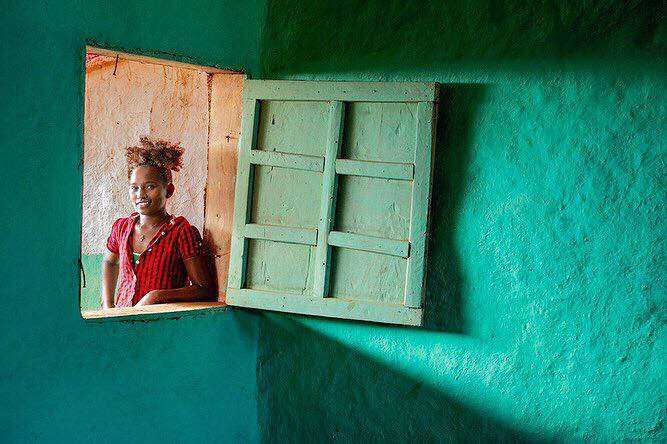 Visual maturity often recognizes the need to slow down, observe, move closer, move back, move up or down, consider other lenses, return at a different time etc. all in an attempt to fully explore the subject and in the process we should make numerous other and equally compelling images; what I often refer to as 'the picture with the picture.' Work your subject, as if it were a block of wood or a stone and "chip away, chip away" and discover the pictures within the picture.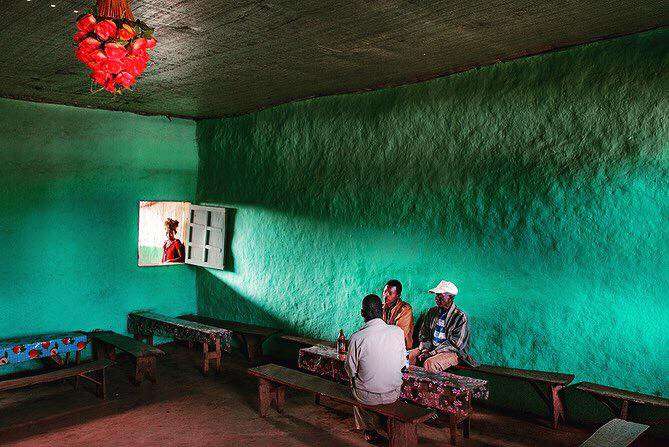 Take a look at the image on the right,  and clearly their is 'more' to the story due to the larger angle of view; we see roses hanging from a ceiling, (a ritual similar to Mistletoe), three patrons enjoying a beer in the bar, and the bartender herself framed up in the 'distant' corner, as the light streams from behind her, into an otherwise darkened, somber room.
Contrast this composition to the image of just that same woman in the opened window, and clearly it is a composition that is solely a 'portrait' of light and framing with a frame, the larger room and patrons be damned.
In my view, neither is better, but rather both offer an intended purpose.
Working your subject is part of the maturation process of vision development, and one way towards expanding that vision includes the awareness of the picture within the picture.
Nikon D810, Nikkor 24-120mm, 1250 ISO, Daylight/Sunny WB
You Keep Shooting,
-BPSOP Founder – Bryan F Peterson
Bryan Teaches:

Understanding Exposure & Your DSLR
Understanding Color, Seeing Color & Composing Color
Understanding Close-Up Photography
Mastering Nikon Flash Photography