Commercial photographers are some of the highest paid professionals in the industry. It's true; rates can run $1000, $2000, and even more per day. A commercial photography business can be pretty exciting when you find yourself photographing an annual report, company brochure, travel essay, an advertisement, or traveling the globe on assignment. This can be your dream job if you desire to become a professional commercial photographer.
Do you have cameras and lights and feel you are ready to compete? Do you have the essential skills to take on jobs and create a quality photographic product? Do you know how to find clients? Can you shoot food for a menu or a CEO for an annual report? Do you know how to 'style' a shoe to photograph? 
Do you know what your portfolio should include or what you should bid to shoot an annual report for a week: $2000 or $12,000? What is the best way to market? These and so many more questions are the issues that a commercial photographer deals with every day.
This Commercial Photography course is designed to introduce you to the world of commercial photography in today's markets, but what makes this program uniquely different is that the majority of photo examples used in the program are from real photo shoots, on real assignments, and photographed for real clients.  We didn't just go into a studio and videotape where to put lights for all examples. Instead, we show you the photo taken in the studio or on location for a client. We show you in many cases why we chose the angle we used, where lights were placed, and any technical challenges we faced and how they were solved.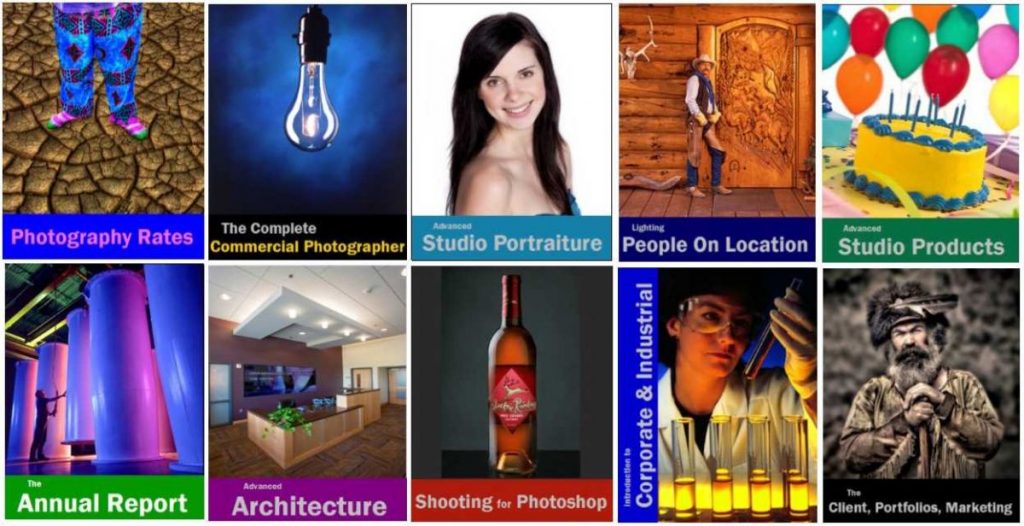 This course covers many of the subjects a commercial photographer needs to understand and be able to photograph to thrive in today's business environment.
You will learn:
 – Portraiture 
  – Product Photography 
  – Architecture 
  – Corporate and Industrial 
  – Advertising 
  – Fashion and Beauty 
  – Food and Beverage
  – Lifestyle
  – Editorial
  and some Photoshop as well.
The Intro to Commercial Photography course was created as an in-depth, accelerated, an intensive program to meet the needs of aspiring photographers who wish to work in today's business? It is a demanding field requiring a precise set of skills and knowledge of creative and technical processes and is designed to take beginning photographers from novices to pros with a portfolio to show art directors. 
We will take full advantage of the most powerful education tool in history; the internet. This will allow you to work from your home, keep your current job, and learn as if you were attending a photography school. Each week you will receive a lesson related to a specific subject or photography category. The lessons will include information behind the ideas, how the sample images were done, many with lighting diagrams, and many video tutorials and printable PDF's for your library.
You will also learn how to budget for your business and studio, create marketing materials, design a portfolio, determine your photography rates, bid on jobs, find clients, and a lot more. You can learn at your leisure and at home as your schedule allows.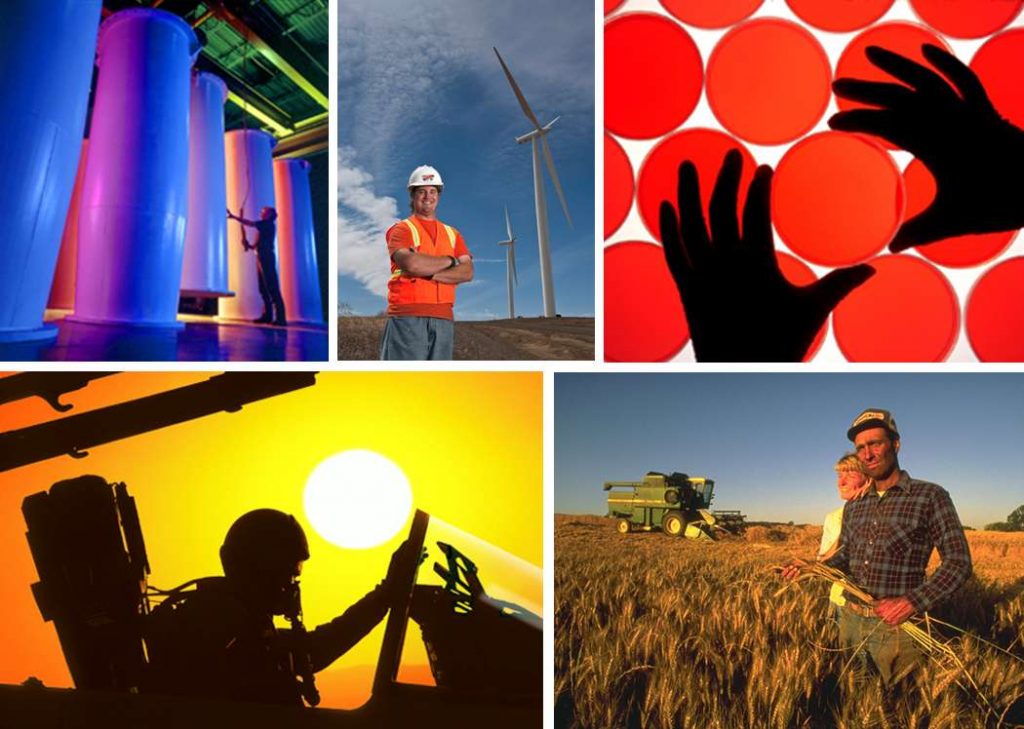 Here is the schedule for this 8-week program:
Week 1: Introduction to The Business and Equipment and Lighting Primer
This week's lectures start with an overview of the photography business then move into a lighting primer. If you are new to lighting with strobe lights, this week's lectures will clear all the fundamentals of lighting with strobes.
Week 2: Portraiture
Most commercial photographers get asked to photograph portraits and sometimes lots of them so this week's lectures start with the fundamentals of studio portraits and takes you from basic portraits to advanced techniques. We'll cover how to light people, how to manage background lighting, how to shoot business portraits, family portrait, how to pose, how to create a pure white background, and how to light with one light or multiple lights.
Week 3: Product Photography
Most clients have a product of some sort and often needs those products photographed. This week's lectures cover basic techniques for product photography, how to photograph small and large products, how to photograph jewelry, catalog photography, product tips and tricks, and some important Photoshop tools to make your photography look great.
Week 4: Location Lighting & Color Management
Many assignments you might get as a commercial photographer are going to be on-location, often at the client's facility. Once there you may be asked to photograph people, products, or facilities to meet your client's needs. More importantly,  you may be on location where unlike the studio, you have no control over the existing lighting. So in this week's series of lectures, we will cover basic location lighting setups, advanced multi-light setups, and the really big issue or working in mixed color lighting.
Week 5: Introduction to Architecture
Photographing architecture subjects is in huge demand these days and commercial photographers who are proficient at it can do very well. In this week's series of lectures, we will cover the fundamentals related to photographing architecture exteriors and interiors, the best equipment for architecture photography, interior lighting, supplemental lighting, HDR, and special Photoshop techniques for processing architecture photographs, both commercial and real estate.
Week 6: Photographing for Business, Corporations, and Advanced Location Techniques
In this week's series of lectures, we begin to consolidate everything learned so far into a series of lectures on photographing for corporate and business clients. This includes an introduction to corporate and industrial techniques for photographing in high-tech facilities, manufacturing plants, people on location, annual report photography, and advertising photography.
Week 7: Advanced Techniques, Shooting for Photoshop, Food Beverage, and Fashion/Lifestyle
We start this week's lectures off with the invaluable technique of Shooting for Photoshop. Here you will learn how to use Photoshop to create images that may not be possible with a single capture. We will start with studio techniques of various products, then move to simple food and beverage, a jewelry store shoot, before moving to fashion lifestyle techniques for photographing clothing, and finally, beauty and glamour techniques.
Week 8: Setting up your Business
This last week's lectures are all about business. We will cover setting up your business, how to find clients, how to market your business, how to create a portfolio, how to sell yourself, photography rates, and selling stock photos.
*This course includes over 100 videos with supporting pdf for download.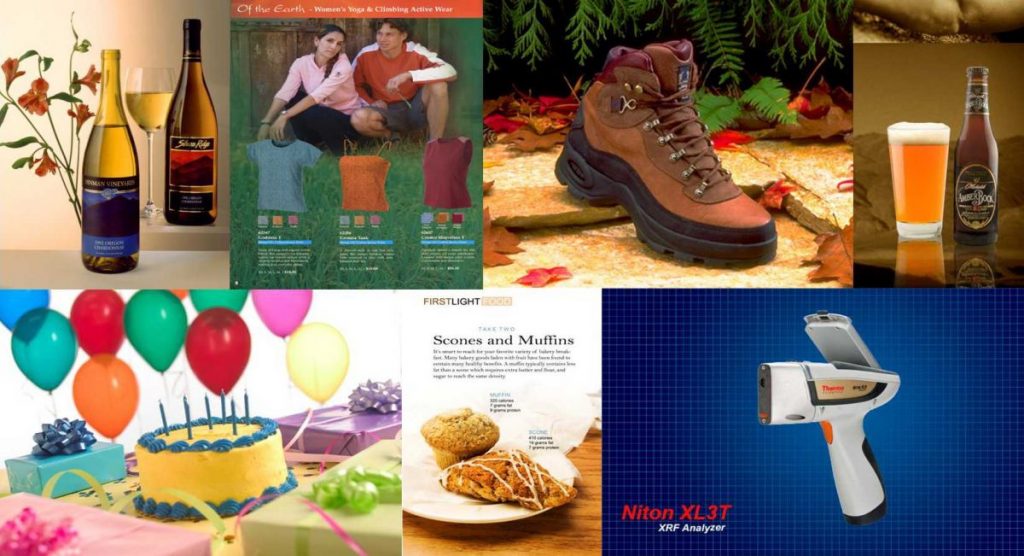 ---
Course Requirement: Photoshop is used widely in the course and while you do not need to be an expert, some familiarity will make it easier for you. You will need a digital camera with a wide-angle through telephoto lenses. You need a good tripod and a cable release or wireless device to trigger your camera. I also recommend wireless triggers to fire the strobe/flashes.
This course covers lighting extensively and includes several techniques. You will learn how to shoot with strobes and umbrellas and lightboxes. If you currently have strobes and umbrellas: perfect! If you do not, you can buy some or maybe rent some in your area. If you feel you will never use studio strobes for anything else like portraits, but you have one or several flash units, then consider light stands and white umbrellas to attach your flashes unit too.
You are welcome to obtain your lighting gear from the store of your choice, but if you have any questions please email me at [email protected]
---

Instructor: Charlie Borland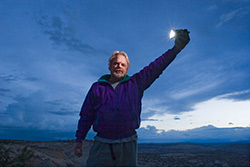 Charlie Borland is an award-winning commercial photographer based in Oregon. Charlie travels extensively for a wide range of clients. People are his forte, on the job or at play. With a career spanning 30 years, he produces photography for annual reports, advertising, and editorial clients.
His photographs have been seen in National Geographic Adventure and Traveler, Outside, Women's Sport and Fitness, Newsweek, TV Guide, CIO, Sports Illustrated for Women, Time, Backpacker, and Sunset, to name a few.
Charlie has photographed for a wide range of clients including: Xerox, NW Airlines, Fujitsu, Tektronix, Nike, Blue Cross, NationsBank, Precision Castpart's Corp., Mentor Graphics, Texas Instruments, PacifiCorp, Cellular One, Sequent Computer, Early Winters, Cascade Bancorp, and AGC. His imagery has been used thousands of times worldwide and a sampling include: National Geographic Adventure and Traveler, Outside, Women's Sport and Fitness, Newsweek, TV Guide, CIO, Sports Illustrated for Women, Time, Backpacker, Sunset, American Photo, Outdoor Photographer, Eco Traveler, Southern Bell, to name a few.
Charlie has taught at BPSOP for over 10 years offering a number of valuable courses. Charlie has trained several thousand photographers and is author of Outdoor Flash Photography, available on his website: www.borlandphoto.com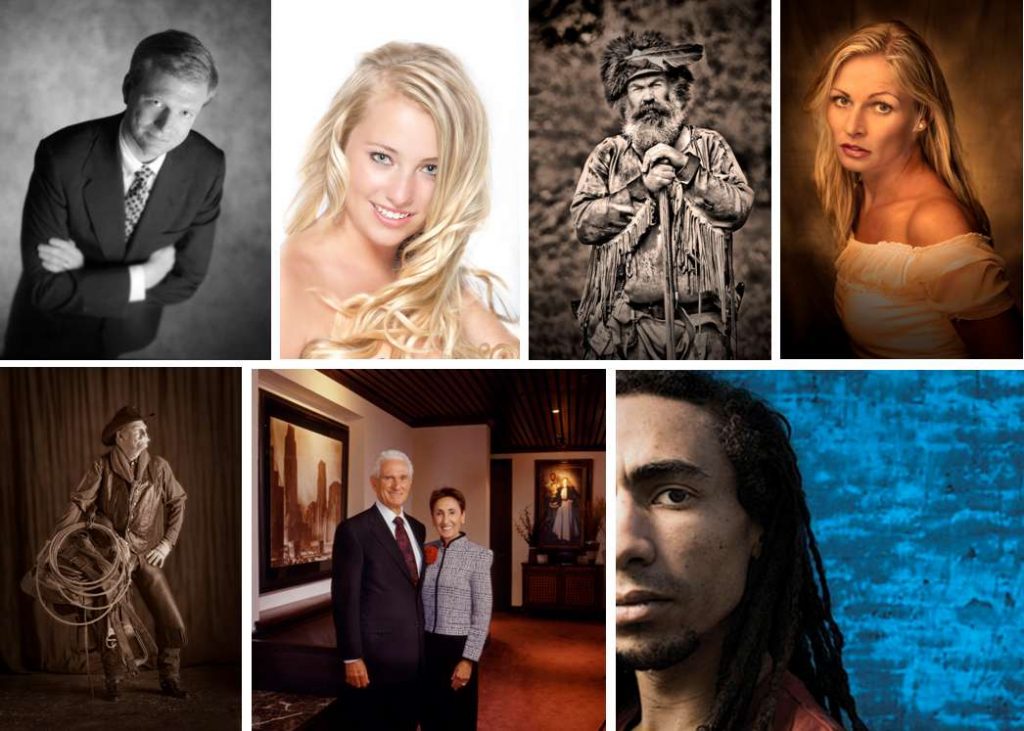 ---
To Learn more about how our courses work please visit: Course InfoTo Learn more about how our courses work please visit: Course InfoTo Learn more about how our courses work please visit: Course InfoTo Learn more about how our courses work please visit: Course InfoTo Learn more about how our courses work please visit: Course InfoSave
To Learn more about how our courses work please visit: Course Info