This post is one in a series on how to create a compelling series of images that convey a sense of place and tell a story.
---
CASE STUDY: SUNSET DINNER BY THE SEA
Next time you're taking photos, rather than trying to capture everything in a single image, take several detail shots to flesh out your story.
Have a look at the images in this case study:
Sunset over the sea
Artwork, with a hint of the set dinner table
Candles lit…
Close-up of starter course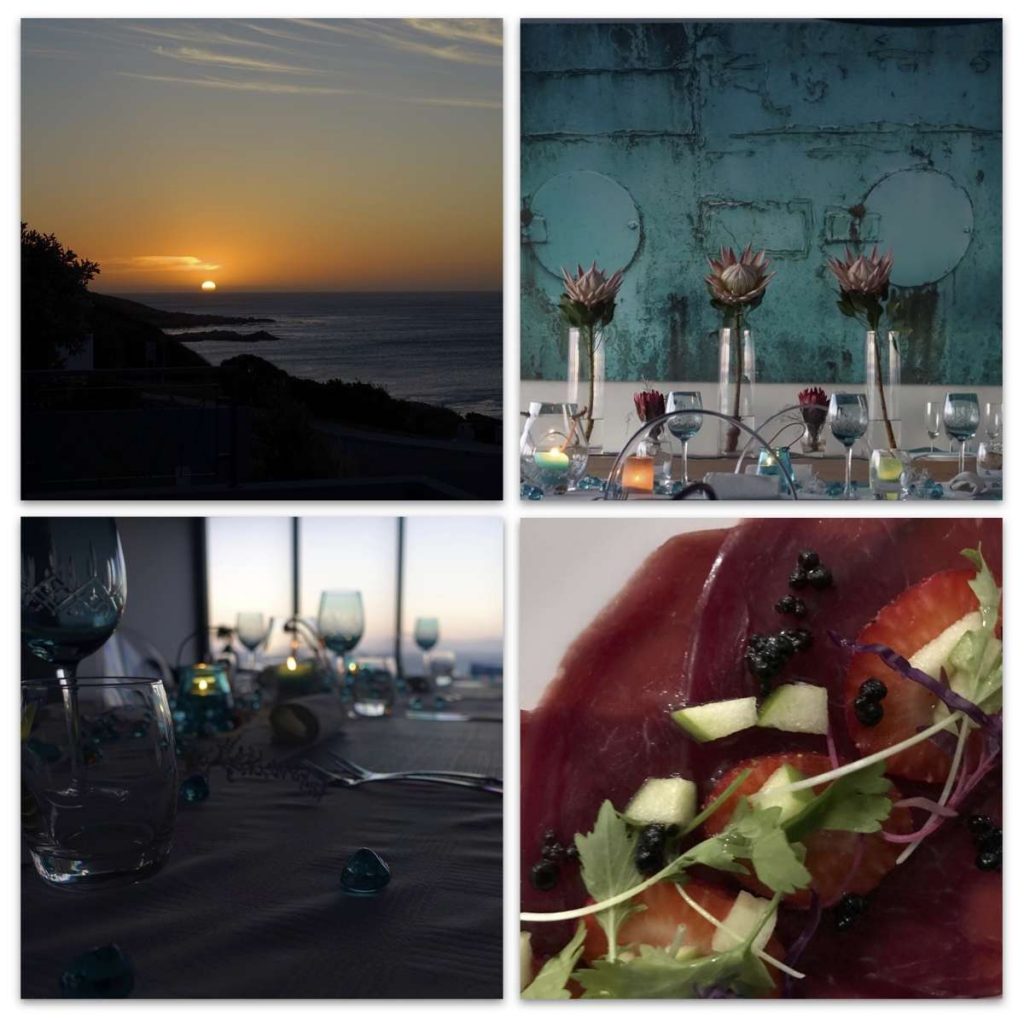 Do you see how each image tells part of the story? Each of these images is a single idea. By combining several images together, a story can be created.
TIPS TO GREAT DETAIL SHOTS:
Vary the camera angle in each shot. Shoot up, down, out, across, or through a subject.
Frame your subject tightly to omit clutter. Reveal part of the subject.
---
SIGN UP NOW FOR BRIT'S CLASSES 
Amazing Travel Photos Made Easy
Celebrate Your Life in Beautiful Images 
No post processing skills necessary for any of Brit's courses.
---
You can also work with Brit privately
Mentoring: Schedule a live session with Brit via Skype
Get a private image video review: Private Video Image Reviews
Find out about all of Brit's courses, including Photographing Fine Art & Craft