In Finding Beauty we explore each of these three concepts as they are applied to images:
quiet
abstract
minimalist
You can think of these three as points on a compass, with each leading to a strong composition.
The question is, how far in each direction can you go? More importantly, where within these three points is your own personal "sweet spot"?
Here's a selection of student work along with what they had to say about the class.
"I have loved this course.
Finding Beauty helped me to really see details in a scene. I often try to get everything in one photo, and what originally drew my attention gets lost.
This course got me excited about photography again after a long dry spell."
— Susan Joenck
"I had great fun and learned so much in Brit's Finding Beauty class.
My photographic "eye" has been altered. I look for potential subjects in a different way now and find myself seeing wonderful lines, shapes and colors in objects I would have ignored in the past.
Thanks, Brit, for the encouragement and inspiration!"
— Oscar Pung
"This is the second of Brit's courses that I have taken, and with both I have found the course material exceptionally helpful towards improving my images. They are well thought out, and the case studies are varied and always interesting.
Brit gets you to look for things you never thought of before, and her critiques are always positive.
I highly recommend this class for everyone wanting to open their eyes to new ideas."
— Elaine Bain
"This class has taught me to explore the familiar world around me, looking for images that I would have overlooked before. It's been fun looking for potential subjects and exploring ways to remove clutter and frame the shot in interesting ways.
Brit has also stressed the importance of continuing to work an image even after you think you've got the shot. Such a good course!"
— Gene McDaniel
Ready to have fun taking your own photography to the next level?
---
SIGN UP FOR A FUN CLASS WITH BRIT HAMMER

Celebrate Your Life in Beautiful Images
Amazing Travel Photos Made Easy
** No post processing skills necessary for any of Brit's courses **
FIND OUT MORE ABOUT BRIT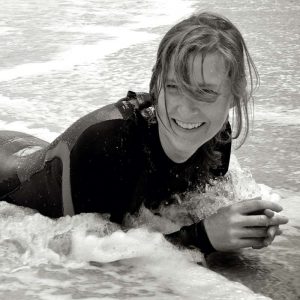 Brit Hammer is an international award-winning photographer, bestselling author, and a celebrated artist whose work is aptly described as fresh and optimistic.
Brit's students love her intuitive eye, patience, enthusiasm and holistic nurturing because the results are unbelievably incredible and inspiring student growth.
Visit Brit's website at brithammer.com
Learn more about creative development and one-on-one mentoring with Brit
Follow Brit on Instagram
"There are great photographers and great teachers, but it is rare to find a great photographer who's also a wonderful instructor; Brit embodies that rare combination." — Tennessee Rick Elliot