In Finding Beauty we look at the world in a different way. During this class you'll notice the quiet images waiting just for you.
Your images will get simplified. Decluttered. Quiet.
Your compositions will get stronger, too.
Are you ready to start seeing the world differently?
Here's a selection of student work and what they had to say about their experience in Finding Beauty.
I see beauty in the world around me, but can it be even more beautiful? Yes!
In this course Brit Hammer takes you on an amazing journey in which you discover the beauty in the small details, textures and patterns.
You gain confidence and develop your imagination and creativity. In the process, not only do you find beauty, you also your inner artistic voice.
From week to week my photographs became simpler and quieter, yet powerful and striking. I, too, became quieter and more aware of my artistic choices.
Brit's critiques are invaluable. In fact, you are not critiqued but guided with excellent remarks and inspiring questions of how to make your images even better — but the final choice is up to you.
I hope one day Brit will come out with the continuation of this course.
— Marta Steinke
I loved the class. It has really challenged me to think and work outside my comfort zone.  I also love that Brit reviews the class photos as a group, which is a great learning tool and also a way to gain inspiration.
— Laurie Schaffer
This course was very inspiring for me in many ways. Thanks to this course, new perspectives have opened up for me artistically as well as technically.
At the beginning I didn't know which direction to take, but that was exactly the point — to search, think, try and dare to express what you find beautiful in a picture.
And Brit's gentle way, with just a few but very helpful words and many examples, shows you new possibilities that you never imagined before. This inspired and motivated me again and again.
The style of my photos has definitely changed positively with this course. I now focus on details that I previously neglected. I have the feeling that I see a lot more now and I show that in my pictures.
It was a milestone in my photographic development and I would like to thank Brit for that!
— Marzena Mietkiewicz
I signed up for the class because I was intrigued by the title. A lot of my work, although not portrayed in the images I took for class, involves finding beauty in unexpected places and in things that aren't necessarily considered beautiful at first glance.
The class provided me with structure to find images with specific parameters. It also caused me to slow down, to really think about what I wanted to portray and how best to portray it.
I found the class to be invaluable in providing focus to my photography—and to remind me to consider subject and background integration.
— Sally Allen
---
SIGN UP FOR A FUN CLASS WITH BRIT HAMMER

Celebrate Your Life in Beautiful Images
Amazing Travel Photos Made Easy
** No post processing skills necessary for any of Brit's courses **
FIND OUT MORE ABOUT BRIT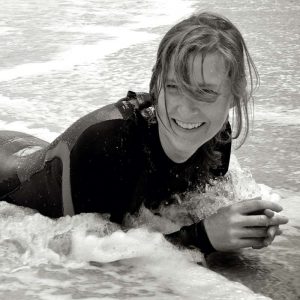 Brit Hammer is an international award-winning photographer, bestselling author, and a celebrated artist whose work is aptly described as fresh and optimistic.
Brit's students love her intuitive eye, patience, enthusiasm and holistic nurturing because the results are unbelievably incredible and inspiring student growth.
Visit Brit's website at brithammer.com
Learn more about creative development and one-on-one mentoring with Brit
Follow Brit on Instagram
"There are great photographers and great teachers, but it is rare to find a great photographer who's also a wonderful instructor; Brit embodies that rare combination." — Tennessee Rick Elliot