This is a re-post from BPSOP instructor Brit Hammer's blog
---

How it all started
In 2014 my filmmaker husband, Armand Dijcks, and I teamed up with Athena Carey to film a fine art landscape photography tutorial. She's a brilliant photographer and instructor, and that's her in my behind-the-scenes photos.
Together we created Africa with Athena, an immersive, travelogue style video tutorial transporting you to several beautiful locations for what feels like your own private photography workshop with Athena.
Our goal was that you feel relaxed by the end, even if you have no intention of photographing long exposure landscape images or creating fine art photos.

Spontaneity is your friend
So how did we get the video to feel so relaxed and authentic?
Normally we'd plan the filming sequence, have a script, and know what will be demonstrated in each location, but we wanted to capture an honest portrayal of Athena's process creating fine art photographs.
This meant we allowed the shoot to evolve organically. If you are a filmmaker or editor I wouldn't be surprised if you run screaming for the hills at the thought.
Here's why we did it this way: creating art cannot be forced.
While shooting organically is risky, what mitigated the risk is that Armand and I have filmed and photographed extensively in these locations — in winter and summer, day and evening, rain and shine.

Keep your eyes on the action
Since we filmed with just one camera (operated by Armand), I was free to shoot behind the scenes (BTS).
Photographing BTS is similar to street photography in that you're capturing candid moments. It requires you to be quick with your camera because you don't know what's going to happen next.
Armand filmed as Athena went about her business. He moved around her, being careful to keep his shadow out of her shot. I then moved around Armand, making sure to stay out of both his and Athena's shots.
For the BTS shots I used Athena's Sony RX-100 rather than the camera I had with me. Although it was my first time using this sophisticated compact camera, I found it easy to use (and later bought one for myself).
In the video Athena's entire process of creating fine art images is shown and explained from start to finish. She created multiple long exposure images shot on several locations.
There was one location Armand and I had not been to prior to this shoot — the dunes. Me, I was afraid I would come away with nothing interesting. After all, what is there to shoot except sand?
Wow, was I wrong!
My favorite images from our 10-day shoot are shown above, taken within a few seconds. If you've ever taken a photography class with me you'll know I got these in-camera. Nothing was staged and no one posed.
The trick for capturing moving action is to watch the action with your eyes, not through the viewfinder or on your LCD. Because if you do, you'll quickly lose the action happening. Instead, follow the action with your eyes and glance at the LCD to check your framing, adjusting as necessary. Have your finger on the shutter release and be ready to shoot.

Know when NOT to shoot
The hard truth of photography is that you have to take a lot of bad photos before you gain enough experience to know when NOT to press the shutter release.
That's perhaps the hardest lesson to learn, and it applies to every genre of photography.
Thing is, there's no short cut to learning. If you were to just start clicking away, the rule of ex nihilo, nihil fit would apply — from nothing comes nothing. Put another way, you get out what you put in.

Shoot, review, adjust. (Repeat)
Each of us has to do the work and invest the time if we're going to get good at photography.
The reason it takes time is that most of us don't absorb everything in one go — we learn incrementally.
So review your images after each shoot to see what you did well and what might be improved. Then go out again, using what worked and making changes for what didn't. While on the shoot review your images and make adjustments as necessary.
Keep at it and eventually you'll know how to adjust to quickly get the results you'd like. More importantly, you'll have learned when NOT to press the shutter release and will make the adjustments first.
This will improve your consistency at getting good images — and in-camera.
The bonus is that your workflow will be shortened. Instead of spending hours trawling through hundreds of images to find one good one, you'll have fewer to go through. It also frees up disk space.
While there's no short cut to learning, if you invest in yourself you'll reap the rewards.

Make it an enjoyable experience
No matter what you're doing — learning a new skill or creating a client project — it makes a big difference when everyone involved is enjoying the process.
Case in point: while we filmed at sunrise, sunset, and in the afternoons on most of the 10-day shoot, we also took time to relax. Because hey, if someone wasn't having fun it would show in the finished video.
So Armand and I introduced Athena to some of our favorite places in South Africa's Western Cape, including restaurants and wine estates. Above are some images prior to our wine tasting at Ataraxia wine estate, located in the Hemel-en-Aarde Valley near Hermanus.
Oh, and perhaps it's worth mentioning that Ataraxia is a Greek term meaning a state of serene calmness, and Hemel en Aarde is Afrikaans for Heaven and Earth.

The moment I became a photographer
I had been photographing for many years, so what happened to me and why did I not feel like a photographer prior to that 2014 shoot?
Well, I'd been upset with my shots on the first day, so each successive day I pushed myself to do better than the day before. This brings us back to ex nihilo, nihil fit. Or conversely, you get out what you put in.
After the final shoot on the last day we were hiking out of the dunes when I hung back to stay in the atmosphere a wee bit longer. As I took my final shot I felt something shift within myself.
I realized that over the course of those 10 days I had worked with what was in front of me and captured a series of solid images, no matter the weather, time of day, or how good (or bad) I was feeling. It included shots of the dog who followed us as we filmed in the dunes. (She resides with the reserve's caretaker.)
So what I now felt was the feeling of confidence and self belief.
I had doubted my abilities but now finally KNEW through experience that I could get the shots. No longer did I feel like a fraud or wannabe because I had finally proven to myself that I could do it!

Get a taste of what we created
The below video trailer gives you an impression of  "Africa with Athena", a travelogue style tutorial that transports you to several gorgeous locations in South Africa's Western Cape, including the Cape Agulhas shipwreck and Danger Point Lighthouse.
"It is rare to be thoroughly engulfed and transported into such photographic beauty. I was educated, entertained, and inspired. Not only is Athena truly a gifted photographer, but an educator as well. From scouting locations to final post-processing, Athena takes her viewers through every step in a manner that is not only entertaining, but easy to understand, no matter what your skills are as a photographer. This is a must-see, must-have video adventure." — Stan Fong
---
SIGN UP FOR A CLASS WITH ATHENA CAREY
Black and White Fine Art Photography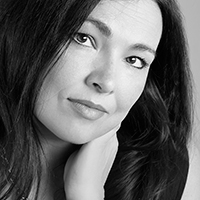 Athena Carey is a multi award-winning fine art travel photographer specializing in long exposure and black and white photography.
She is widely recognized for her ability to capture the emotional essence of place and time within her images.
Athena's work is published in various books, magazines and websites and has been printed and hung around the world in private homes and businesses.
Visit Athena's website at: www.athenacarey.com
Follow Athena on Instagram
"Not only is Athena truly a gifted photographer, but an educator as well." — Stan Fong
---
SIGN UP FOR A FUN CLASS WITH BRIT HAMMER

Celebrate Your Life in Beautiful Images
Amazing Travel Photos Made Easy
** No post processing skills necessary for any of Brit's courses **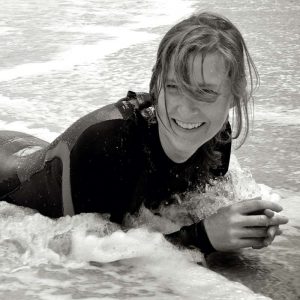 Brit Hammer is an international award-winning photographer, bestselling author, and a celebrated artist whose work is aptly described as fresh and optimistic.
Brit's students love her intuitive eye, patience, enthusiasm and holistic nurturing because the results are unbelievably incredible and inspiring student growth.
Visit Brit's website at brithammer.com
Learn more about creative development and one-on-one mentoring with Brit
Follow Brit on Instagram
"There are great photographers and great teachers, but it is rare to find a great photographer who's also a wonderful instructor; Brit embodies that rare combination." — Tennessee Rick Elliot