In Authentic Photo Stories we create a series of images that tell a story — real stories that embrace a subject and show the beauty of what's happening, no matter what that is.
In this post we look at student work.
Meet student Darlene Woodward
Darlene took part in Authentic Photo Stories and photographed her husky mix, Kota.
What follows are three of her photo stories from the class.
But first…
Meet doggie Kota…and fall in love with her!
Now here's Darlene telling the story:
I have a soft spot for rescues. Kota is a rescue who has taught me patience, love, compassion, and the meaning of pure joy.
When I came across her photo browsing through Petfinder, she instantly stole my heart.
Kota's challenges as a rescue with a difficult start in life inspired me to learn as much as possible about animals. So I became a dog trainer to positively reinforce our bond, after several other dog trainers were convinced she was a hopeless case and could only be trained through harsh punishment methods.
We've been together for 9 years!
"A House Is Not A Home Without A Dog" tells us everything. There is a little picture of Kota in the background, offering a glimpse of her.
The owl is Kota's absolute favorite toy. She took it out of a bag that was on its way to the shelter as a donation. The owl is the only toy she plays with out of a huge basket! Whenever I say "get the owl" she runs and grabs it. She is super smart!
Kota loves to lay on the bed and just look out the window. I always wonder what she's thinking…
Kota loves social distancing — she's a dog that needs space.
People are always drawn to her, but she's very selective about who can be a part of her circle of trust. She is fearful of dogs and anxious around children after some bad experiences.
Even though she needs her space, Kota loves going for walks with my husband.
Kota's owl showed up in the backyard all dirty!
Two of my favorite features of Kota are her "snow nose" (with the pink strip) and fluffy tail. In these images she's got her tail flailing high, which in dog language means she's confident and enjoying play at that moment!
Here's what Darlene had to say about Authentic Photo Stories
Pet photography is my niche, and I was in a bit of a creative rut.
I wanted to expand photographing pets into a more storytelling and lifestyle approach, so I was thrilled to come across Brit's class Authentic Photo Stories. Not only is Brit an amazing photographer, she's a wonderful teacher, too.
She has helped me to see things in a new way and definitely sparked my creative side. I never would have thought to photograph my dog's torn stuffed owl toy in the middle of the floor, yet it tells a heartwarming story.
Brit's class critiques were invaluable — positive, in-depth, and honest — and I looked forward to her feedback each week.
Now I pick up the camera and think to myself, "How would Brit see this?" So many things in our day-to-day life tell a story I never imagined.
Thank you for a challenging and inspiring class!
— Darlene Woodward, Pant the Town Photography
---
SIGN UP FOR A FUN CLASS WITH BRIT HAMMER

Celebrate Your Life in Beautiful Images
Amazing Travel Photos Made Easy
** No post processing skills necessary for any of Brit's courses **
FIND OUT MORE ABOUT BRIT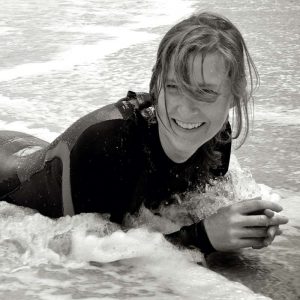 Brit Hammer is an international award-winning photographer, bestselling author, and a celebrated artist whose work is aptly described as fresh and optimistic.
Brit's students love her intuitive eye, patience, enthusiasm and holistic nurturing because the results are unbelievably incredible and inspiring student growth.
Visit Brit's website at brithammer.com
Learn more about creative development and one-on-one mentoring with Brit
Follow Brit on Instagram
"There are great photographers and great teachers, but it is rare to find a great photographer who's also a wonderful instructor; Brit embodies that rare combination." — Tennessee Rick Elliot