Why do some images capture and hold our attention while others merit hardly a glance?  Is it just about following the "rules" of composition?   Is it about colour? Light? Emotion?  Or is there more? Maybe sometimes it's all of these.
We all want to create images that connect with our viewers, that draw them in and let them see what it was that made us pick up the camera.  It's important, but often difficult, to describe for ourselves what it is about an image that makes us want to capture it in the first place.  Is it the light, a line, a pattern or something else?  Sometimes the real subject isn't a physical thing… a mood can also be a subject.
Thinking about this "before the click" is important, because all you can do later in post is refine what is already there: you have to get right in camera.  When we sit down to edit an image, we need to keep those ideas in mind, since ideally, they will guide our editing approach.
I like this quote by Ansel Adams,
"The negative is comparable to the composer's score and the print to its performance.  Each performance differs in subtle ways"
Think of the raw file produced from your camera as a kind of digital negative.   It forms the raw material which you can mold and shape, polishing it to produce the final expression of your image.
This course is divided into roughly three sections.
Learning to recognize the visual weight of elements in your images, and how these weight relationships affect the way a viewer responds to your image.
A technical deep-dive into the Develop module of Lightroom and Camera Raw.  Understanding how the tools in Lightroom work together (and at times against each other), together with a small amount if discipline is necessary to really harness the power of this program.   The Raw files used in the discussions are provided for you to download and follow along. 
The third and fourth weeks are devoted to discussing intent for several example images.  What was the photographer trying to show the viewer?  And, how was the editing approach informed by this intent.  In these last two weeks, you may upload up to three images each week for discussion.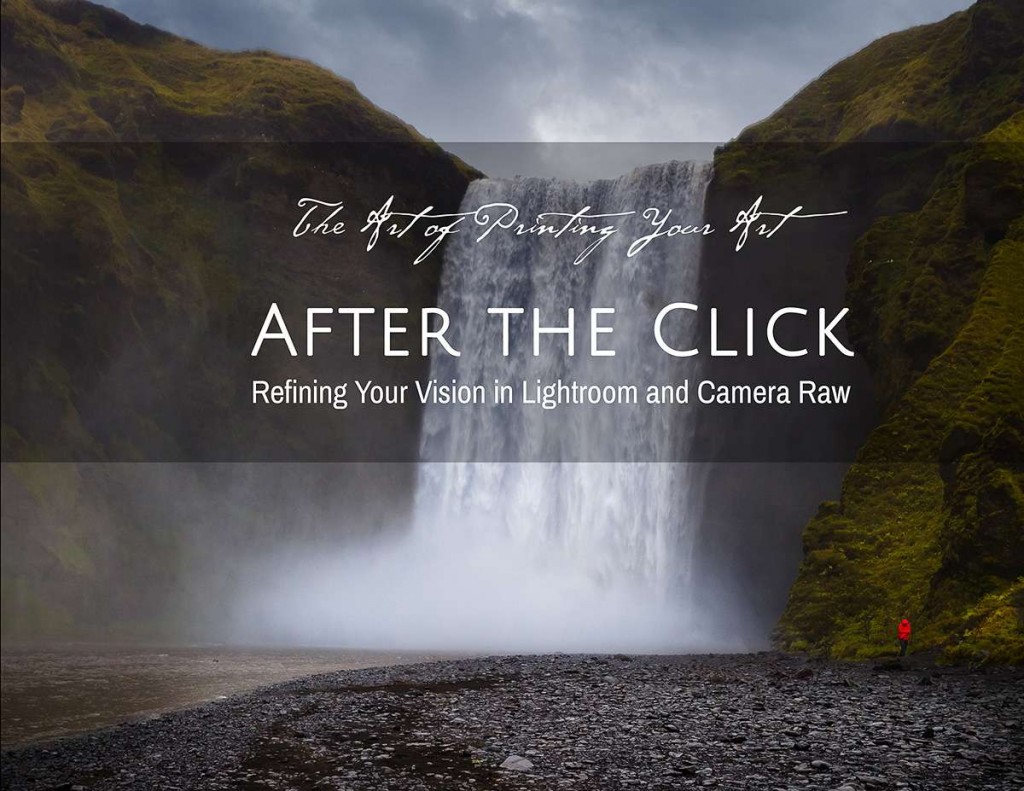 Week 1:
Style and Photographic Vision
Understanding how we see; the concept of visual weight A deeper look at Raw processing, White balance, Tone mapping and Presence controls Selective colour controls
Global vs. Local adjustments
Putting Raw processing to work
Handling difficult contrast situations.
 Creative colour using curves
Week 2:
Capture Sharpening and Noise Reduction
Sharpening images with different levels of fine detail
Sharpening high ISO images while controlling noise
Sizing and Sharpening for output
Week 3 and 4:
Using Craft to Realize Vision
From Click to Completion – some examples.
---
Requirements for this course:
This course was originally written with those who have taken my other course, "The Art of Printing Your Art" in mind.  However, it's not necessary to have taken that course to enjoy and learn from this course.  You should have at least a passing familiarity with the Develop module of Lightroom or of Adobe Camera Raw.  You should also be shooting in the Raw format and be working with a calibrated and profiled monitor.
Recognizing that prospective students may have differing levels of knowledge when it comes to using Lightroom, a separate set of appendices is included as a separate download with the first lesson.  Rather than embed large chunks of the main text with detailed descriptions of things with which some people may be already be familiar, I have moved these discussions to the appendices instead.   If you wish, you will find discussions of the "Clipping Display" or the Adjustment Brush modifiers for example.
What do students say about Mark English?
Instructor: Mark English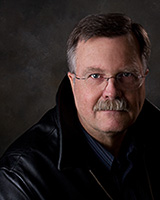 A photographer for more than thirty years, Mark is a former nationally accredited member of the Professional Photographers of Canada (PPOC). Known for his bold use of color and strong graphic elements in his image making, he now shoots primarily for personal projects. Most of his work is focused on editorial travel and landscape. His work has been published in a variety of media, and may be viewed at www.pacificlight.ca
---
Testimonials:
"Thank you so very much for this course.  It's allowed me to take the blinders off and present my images for  what I want them to be without being a slave to the "reality" of the camera.  I would also add  that in conjunction with your printing course, this has been the most useful course I've ever taken.  Your  notes are more than comprehensive and your comments and critiques are direct, clear, and always directed to the improvement of the art." – Bill
"Thank you for this course. I am just loving everything about it!!! I know how much work it is to put courses together and you have done a fantastic job. Your materials are very good, and I love your critiques! Wonderful course!!!" – Eileen
"Thank you very much for a beautifully organized and presented course. Excellent written materials; videos; and your critiques were "spot-on". I have exponentially increased my knowledge of Lightroom editing."   – Jay
"This course has been an invaluable learning experience on so many levels. Your instructive materials with detailed examples were excellent and worth reading and re-reading. I learned more about how to use LR effectively and don't feel the need to go to PS to tweak my images as much now. Too, your critiques of my work and that of others were so very helpful. This class has really made a difference in how I will view and edit my photos in the future. Thank you!" – Anne
"Thank you very much for all the help. I have learnt so much about Lightroom in the last four weeks, and I will recommend your course to all my photo friends. You explained so many things that seemed impossible before, in a way that even Lightroom newcomers could understand them. Not all teachers can do that.  I wish that all the BPSOP teachers had your qualities."  – Dianne