In my "Stretching Your Frame of Mind" part I and part II classes I teach fellow photographers how to incorporate the elements of visual design and composition into their photography, and giving each participant their own "Artist Palette" to take with them to use.
In these "Stretching your Frame of mind" classes, I've touched on the Theory of Gestalt and how this psychology can help take your photography to what I refer to as "Up a Notch". In my new course, we work strictly on these six principles in this psychology and how to apply them to create memorable imagery.
First, let me give you some background information:
In the 1920's a group of German psychologists, following the lead of their founder Max Wertheier, developed a group of theories of visual perception they referred to as The Gestalt Principles. These principles made an attempt to describe how people perceive and process visual information when certain concepts are applied.
The origin of the word Gestalt is German/Austrian and it simply means: Shape, Form, or the Whole. It is often stated in this theory that, "The whole is greater than the sum of its parts." It is this perception that has had the most controversy since the very beginning.
Some experts in the field say that each of the individual parts has meaning on their own. In other words, the whole is not necessarily made up of the sum of its parts, but different than the sum of its parts.
In my opinion, when we use these six Principles of Gestalt in our photography, we're working with and structuring these parts (if you will) that will eventually make up the whole as in a completed photograph. These parts or elements are the elements of visual design. The elements we work on in my other classes.
The methods we use to gain attention to our photography will vary, but what's important is how we manage what the viewer perceives and processes when looking at the visual information we lay out to him in the form of a photograph.
Humans rely on perception of the environment that surrounds them. Visual input is a part of our everyday life, and as photographers it's our prime objective to present this visual information in a way that takes control of what the viewer sees when looking at our imagery.
The more ways we can have the viewer move around our composition, while at the same time leaving and entering it through the use of these concepts, the longer they will stick around. The more things we can get the viewer to discover while moving around the frame will also keep them around longer. Isn't that what we want?
To be sure, the whole is important, but the parts that make it up are equally important. These concepts are visual rules, and I agree that once the parts are placed and the composition is framed, the whole does exceed the sum of its parts.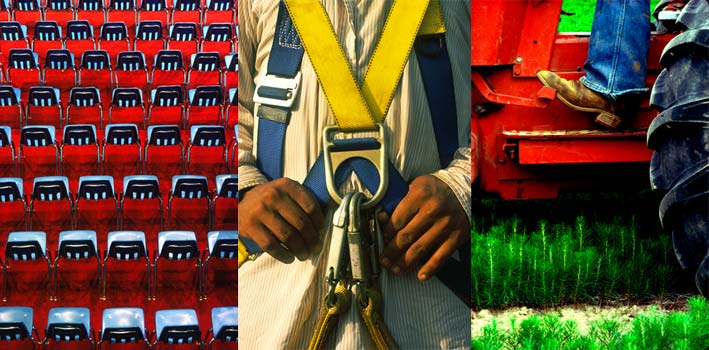 Here are the six principles that we'll cover through weekly assignments over the four-week course: Closure, Figure-Ground, Continuation, The Law of Common Fate, Similarity, and Proximity.
There are a lot of questions out there as to the number of concepts, but the important thing to remember is that these six principles will take our photos to new levels. To me, it's so important to consider these concepts in our photography. However, I'm not suggesting that the only approach to taking memorable photos is a scientific or even a numerical one. What I'm suggesting is that great images can come when these concepts work in harmony with your photography.
One last thought is that when you look around, Gestalt is everywhere. It exists in our reality, and always has. It's just that you may not have known the name. What's important to know is that some of you have been using these principles since the time you were crawling around the floor looking for your pacifier. For example, the age old adage of whether the glass is half full or half empty falls under the concept called Figure Ground.
Course Requirement:
This course is open to those that have taken both my Stretch Your Frame of Mind part I and part II classes, as I often refer to material learned from those courses.
You must have taken Stretching Your Frame of Mind Part I & II in order to take The Use of Gestalt in Photography. 
Instructor: Joe Baraban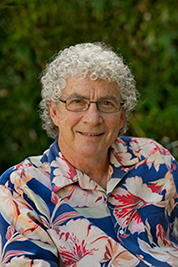 After receiving his BA in Journalism, Joe ventured out into the freelance world and never looked back. For the past forty years, Joe has shot professionally for clients from Coca Cola to Hennessy, Cessna to United Air Lines and Boeing, and from Microsoft to IBM and HP. He has shot the full line car brochures for Acura, Saturn, and Range Rover, not to mention campaigns for Acura, Jaguar, Mazda and Ford. The tourism departments for Alberta, Canada, Pennsylvania, Alabama, and Texas have contracted Joe to shoot images for their state campaigns. Just to name a few.
Joe spent his early years shooting for AP, UPI, and was a Black Star photographer. Over the years, National Geographic, Life, Texas Monthly, Time, Geo, Newsweek, and the New York Times Magazine have used Joe for several of their editorial assignments.
Teaching people how to use their eye has always been one of Joe's passions, and he's conducted his personal workshops around the world and also with organizations including: The Maine Media Workshop (twenty-seven years), The Santa Fe Workshop, The Julia Dean Workshop in Hollywood, The South Florida Workshop, The Pacific Northwest School of Art on Whidbey Island, The Texas Photographic Workshop, Objectif's, a photographic organization in Singapore, and The Houston Center for Photography. Joe has also conducted continuing education classes at Rice University.
He has been sought out as a guest speaker for various ASMP chapters (American Society of Media Photographers), advertising and art director's clubs across the country, The Art Center in Pasadena, California, and Brooks Institute. He has given seminars at Photo East in New York, Photo West in San Francisco, and Viacom (the national photographic convention in Canada).
Joe has had feature articles written about his work in Communication Arts Magazine, Photo District News, Japan's Portfolio Magazine, and Studio Magazine. His work has appeared in CA, Photo Graphis, and The Mead Annual Report Show. His expertise had also spurred an invitation to judge the prestigious Communication Arts Photography Annual.
He currently has four of his Fine Art photographs in the permanent photography collection at the Museum of Fine Arts in Houston, headed by world acclaimed photography curator Ann Tucker.
What students are saying about Joe Baraban and his courses?
---
To Learn more about how our courses work please visit: Course Info