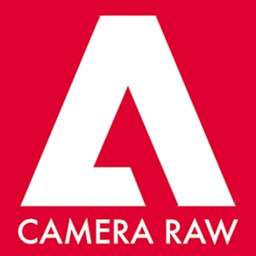 If you love photography, then you are in the right place! We'll show you the BEST, EASIEST and FASTEST ways to edit your favorite images!
Welcome to Editing in Adobe Camera Raw.
Are you ready to create stunning photography?
Adobe Camera RAW is the engine under the hood of Lightroom, Photoshop, and Bridge.

This most powerful Adobe app is either ignored or misunderstood at the great peril of photographers — both Professional and Amateur!

Mastery of Adobe Camera RAW (ACR) is fundamental to post-processing great photos, even more so than a knowledge of Photoshop, as you will see.

With the 2022 update, Adobe made very major changes effecting users, so Rick has reworked his entire course to address the latest changes, and to reveal the power hidden features he can't live without.

This course is for all users—beginner through advanced. Its all good, solid, must-know education for ramping up your photographic workflow. This course is a must. Nothing will improve your skill set as much as this course, and there's no other place to get this information,. Join us to grow in your skill, power, and photographic knowledge.

This is a four-week course with weekly bonus lessons, and a weekly Q&A video where Rick answers your emails, critiques your images, and solves your problems as the course continues throughout the month.

Join us for Rick Burress' most mind-blowing course, Mastering Adobe Camera RAW.

This course includes over 2 hours of informative videos with full lifetime access!!

Week One:

What is it? Functionality with Bridge

-Why use it? Direct Edits v. The LR Catalog

-Destructive v. Non-destructive

-Set up for your success/File Type associations/Prefs, etc.

-The Histogram: Don't die on that hill

-Exports/imports (Bridge Photo Downloader)

-Fake v. Real ACR; Smart Objects

-Sliders/resets/Auto/Slider tricks/Option drag/auto reset/command-option-R

Week Two:

Masks

-Crop/Straighten/Constrain/Overlays

-Auto Selection of Skies; Subjects

-Rate/Label/Sort—a nod to Adobe Bridge

 

Week Three:

Presets: Global v. Local edits

Batch processing/Fave Presets/Apply Previous

-Option/Alt-click Sliders

-Eyes;

-Mask edits; become a user of the Magic "X"

-Chromatic aberration/defringe

Week Four:

Color

-White Balance/Gray Cards

-Color grading/Color Mixer

-"The Envelope" for Color Flooding

-Dynamic Range and it's relation to HDR/ISO

-The hidden Proof Color setting for on-screen truth to match prints

-Color calibration by the numbers—like a Pro.

-"Memory Colors"—The colors you MUST get right or the entire image is not believable.

 
---

Instructor: Rick Burress

Rick Burress has consulted and taught professional photographers for over 30 years. His work has appeared in the award-winning Arizona Highways Magazine, and is a published author and consultant.

What students are saying about Rick:

"I just finished The Real Photoshop Course with you and I just wanted to let you know that this is a great course. I'm a newbie to Photoshop and like others it can be some what intimidating. (it was for me LOL)  You really made it easy to understand and you help too ease the fear of using certain functions in Photoshop. Absolutely love this course.!!!

I would highly recommend this course to all who either struggle or feel intimated by Photoshop. Your enthusiasm and love to teach others makes learning easy. Looking forward to seeing more of you as part of the BPSOP family." – John O'Brien

---

"Okay, now I just want to say "Thank You!" You are awesome. I am learning so much. Thank you for the clarity you have provided. I knew right what you were talking about when you discussed color space and printing mediums. You cleaned things up so nice. You are, dare I say it?, a genius! (Now don't go photoshopping your head real big!)

Thank you again for sharing your vast knowledge with us and providing it in an understandable fun way.
Excited to be learning so much." – Dave

---

"Just finished the Real Photoshop Course and Ricks teaching style is superb. I only used photoshop to remove some wires in a shot but know I have learned so much in four weeks. I just saw the announcement for the Bridge course, on my list for my next course. Rick is a wonderful asset to BPSOP. Great job!" – Al Fox

---