What students are saying about Joe Baraban and his courses: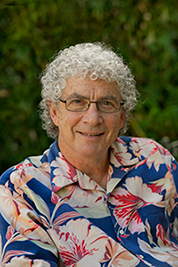 I just finished taking Joe's class and it was nothing short of extraordinary. Because of Joe and the ideas and concepts he teaches, I see everything differently now. Whether I'm driving along a country road or watching TV, I now see negative space, vanishing points, color, light, texture, pattern, line, angle of reflection, tension, perspective – everywhere. Knowing these critical elements of design have truly not only changed how and what I photograph, but have changed the way I look at the world in a very real way.
I cannot adequately express my gratitude to Joe for his caring and expertise and if you are considering taking a class or workshop with Joe think no more as I cannot recommend him highly enough. Just DO IT!!!
– Shauna
---
You've been the best teacher I've ever had anywhere, anytime on any subject. The photos I submitted may not have reflected how much I've learned, because I'm pretty stubborn in trying to capture candid, often uncontrollable, people shots. (But at least I know now when they're good and when they suck).
You've made my eye so much better. I have learned so much from this class that I can't wait for Joe part II. And thanks, especially, for your big heart.
It is one thing to "take a *photograph" and quite another to "make an image". My journey began with the class "stretching your frame of mind", with Joe Baraban at the helm. Under Joe's guidance, I learned to 'paint with light', the camera as my brush. Also, by using color and the elements of design on my 'artist palette', I learned to incorporate the 'theory of Gestalt into my imagery. Joe's words are in my mind with every click of the shutter. If you want to get your self to the next level, you won't regret having Joe Baraban giving you a nudge.
Joe Baraban's course is first rate, and pitched at a level that in my opinion would provide a strong learning experience for any photographer, no matter their level or their primary area of photographic interest. Joe is attentive to his student's questions and needs. His course materials are well prepared and illustrative of the concepts being put forward. Better yet, each week supplementary tips and advice were passed along to class participants in neat little packages with tittles like "The fifteen point inspection plan". His photo critiques are honest and very helpful. A number of us would definitely take a second course offering taught by Joe.
Joe,
I have just completed your SYFOM-1 class and can say without reservation that this has been the best online photography course I have taken so far. I have taken several (excellent) courses before this at PPSOP, but your video critiques were the best learning tools I have experienced, bar none. Your approach is truly geared toward training the eye to see, and in the end, that's what it will take to make any of us better photographers. As a software developer, I am very comfortable on the computer, and I had become quite effective at improving my photographs post-process. I was initially horrified to see that I was going to submit work without any post-processing. Your lessons and critiques made me realize that at best, this was just a band aid, and at worst, it was contributing to my bad habits. Thank you for starting me on a path where I really do feel like I know how to "kick it up a notch".
Joe, thank you very much! This class was a very valuable experience for me. Your candid critiques were very helpful, and the most important thing I learned in this class is that even a good shot can be made better. For me it was hard to get use to new terms you use like negative space, vanishing points, angle of reflection, etc. Maybe because their meaning in the dictionary are different. But when I got use to them, learning from you was a great pleasure. I'm very grateful to you and I'm sorry this course was only four weeks.
Joe, thank you for a terrific class. I loved it! Why, because you put a lot of time and effort into your class. You gave plenty of notes and pictures to back them up. You encouraged us make the time and shoot, and be willing to talk about all of them. You took plenty of time to look at all of our pictures, critique then thoroughly, and advise us to retake them with your new suggestions. I learned a lot and I know that because of you my pictures will go up a level. If anyone were going to take a class, I would say "make it Joe's".
I think that this was one of the best classes that I have taken both at PPSOP and other online sites. Joe was innovative with new ideas and ways to take our photos up to another level. He also did excellent critiques of both our work samples and our class assignments. Joe encouraged free flow of questions and ideas in the Q&A. I would absolutely take another class from Joe if offered.
Dear Joe,
Since this is the last day of class, I'd like to send you my warmest thanks for your incredible guidance and insight. I learned more from your course in these last four weeks than in the previous forty years together. You are one hell of a teacher, and I became a big fan of your art, too.
I also learned a whole lot from your blog and from looking at your critiques for the other students, which I highly recommend to anybody taking the course.
Best wishes,
–Goran
---
My goal is to be the best photographer I can be and strive for that. I truly enjoyed the process of making an image with you. Your class is wonderful as it gave ne new ideas that I had not focused on before. Thank you very much!
I enjoyed every minute of that class, Joe's critiques and all the time he gave us, it's just amazing, never encounter that with any class before, thanks again Joe, and good luck to all of you guys, will miss that class and classmate:)))
You are an incredibly talented photographer! I truly appreciate your in-depth critiques of our photos and feel privileged to be learning from you!
Thanks,
Joe's class was challenging and difficult for me, but at the same time opened my eyes to new ways of seeing through my camera. Joe's experience as a commercial photographer and background in fine art has given him a unique combination of sense of color, light, design, and perspective within a framework of the practical aspects of what it takes for an image to sell an idea.
Your course is wonderful Joe and I thank you very much indeed. Your energy is infectious and your ability to lead us through the learning process is excellent. What an inspirational course Joe. Thank you so much for giving your time so generously and in such an accessible fashion.
I feel that I have learned so much from you and only wish I could tell you face to face how much I appreciated all the critiques filled with useful information and encouragement to do better. I would recommend your courses to everyone, and in fact have told a number of people about them. Once again, thank you and I hope to have the opportunity to cross paths with you some time soon.
Thank you so much Joe for this great online course. I have learned so much from you in the last four weeks. You have opened my mind and my eyes. I see the study of photography as a lifelong journey and I think I am becoming a much more aware and discerning and creative photographer as a direct result of taking this course with you. I have also seen the value of being more disciplined in terms of using a tripod, measuring and observing light, cropping in camera, etc. I thank you for sharing your many years of experience and wisdom with others. You are an amazing mentor. Take care and best regards.
Joe, you have inspired me in so many ways with your teaching. I have really enjoyed this class and I still don't want it to end. I hope to learn more from you if I have the chance in the future. Maybe some day I see you in your workshop.
Thank you Joe for a stimulating class. It has changed how I see the world, and I know that my photographs are going to continue to improve, as your 'artist palette' becomes more and more a natural part of the way I work. You are a generous teacher, and I genuinely felt that you really cared about my growth as a photographer.
Joe, I found your class, Stretching Your Frame of Mind, inspiring, challenging and extremely helpful. I love the concept of making pictures instead of taking pictures. This class is the best learning experience I've had since becoming interested in photography 5 years ago. Your critiques were always useful. Your lessons and assignments pushed me out of my comfort zone and enabled me to see that with guidance and hard work my picture making could improve.
After I had worked through all the basic photographic subjects, I felt something was missing from my images. Joe Baraban to the rescue! His workshop, '"stretching your frame of mind", was the most dynamic class I've ever taken. Joe is quick to answer questions and not shy about giving helpful criticism or praise. This class has truly taken my pictures to the next level.
What impressed me about this course is that what he teaches is fundamental to taking good photographs. He genuinely wants to help his students improve their skills and each week we were taught a new way of thinking, stretching our minds, and in the process, improving our photographic skills. His critiques on our weekly assignments were honest, but fair, and were an excellent teaching guide as he commented on what was achieved or missed. It was a pleasure to be one of his students, and I can't help but think that anyone who takes a course or workshop with him will greatly benefit.
Thanks again for a great class. As someone who normally doesn't set up shots and always "takes" pictures, it was challenging for me to start thinking about "making" pictures. It was tough, but I think you have opened my mind to more possibilities.
About your classes I can only say one thing: WHY ONLY FOUR WEEKS?!?!?!
I think you could extend your class to at least eight weeks. I am sure there is much more you could share with students. I am impressed with your photos, knowledge and your attitude as a teacher. I have recommended your class to all my friends.
This has been my favorite class that I have taken at PPSOP. Thanks Joe for all your advice and the awesome critiques! I will never photograph the same again!!! Hopefully I will keep growing as everyone in the class has already.
I, too, have to join the chorus in saying that this class has forever changed the way I shoot. It's given me all I hoped for and much, much more. The syllabus is masterfully structured and jam-packed with the best tips. Most of all, Joe, your generosity with your time and with your superior photographic wisdom greatly contributes to making the experience invaluable. Oh and in case that wasn't clear – BEST, BEST, BEST course I have EVER taken (and I have taken MANY!)
Firstly, I have to say big thank you to you, Joe – I have learned a lot and it prompted me to think much more about photos I have taken and which I would like to take. I have tons of ideas now – though the putting them into reality … hurts…For the moment, I cannot produce the result I want. But I will strive to get in better shape soon and for that I am carrying my camera with "15 PIP" and 'artist's palette' around and asking myself about "does it" a lot when making a picture. All the best from Prague
"Stretching Your Frame of Mind was, by far, the best photography class I've ever taken for two reasons: (1) Joe is among the best teachers that I've ever had (in any field of study) and (2) the lessons that I've learned from Joe are so valuable that I now apply them to every single photograph I take. I cannot recommend Joe and his class highly enough.
"Amazing photographer…incredible style of teaching…a great speaker who I learned a lot from. I can't wait to go out shooting on my own.
–An anonymous New Yorker.
---
"Getting the versions of light from sunrise to sunset is an experience I'll always use in my photography. Joe is a generous, humorous, and a very talented photographer.
---
What great classes Joe! I continue to learn and grow daily from your professional and honest critiques of my images.
I have taken a few classes in the past at BPSOP but for where I am now Stretching Your Frame of Mind Part I and II have been the most rewarding. I can now see why elements of design are so important in photography. By your teaching you have giving me more confidence in my ability to make better images.
 As a side note it has been nice not to use an editing program in this class. It has made it more challenging for me but I get to spend more time taking photographs instead on in front of the computer.
Glad you are teaching another class on Gestalt Theory some day. I'll look forward to taking that class in the near future.
–Phyllis
---
"Thank you so much Joe for a fantastic class! I learned more in your four-week class than I have in the year and a half that I have owned my DSLR. I look at the world completely differently now. I have a long way to go to get to where I want to with my photos, but I am well equipped with my artist palette. I plan on taking part II later this year and really look forward to what I know will be a wonderful learning experience".
–René
---
I've been a photographer for over 20 years, and thought I knew all the basics…along with some of the extras.  However, over the past few months I've learned, through Stretching Your Frame of Mind, and the wonderful instructor, Joe Baraban….that all these years I've been taking pictures rather than "making" pictures.  Through Joe's expert, involved, in depth instruction I've learned that there's always more to see than meets the eye!  Every lesson is thorough and complete.  And, as a bonus, Joe always sends along extra material so that you have a total understanding of the lesson at hand.  He is totally accessible and responsive.  His critiques leave nothing left to the imagination…and if you don't understand something, he is available through his personal email to clarify or answer any question you might have.  I am currently taking Part II for the second time, and will most likely repeat it again and again.  Every time I now pick up my camera to shoot something I see, Joe's words are in my head, and almost instantly I see something I missed the first time.  The title of this course is exactly on target.  At the end, you will definitely know how to stretch your frame mind and take your photographic skills up to a higher level.  If I had to sum up the course and Joe Baraban in one word it would be "extraordinary".
– Cathy Shotz
---
Thanks Joe!  After completing both Stretching Your Frame of Mind I and II, I feel much better equipped to take stronger photographs.  I thoroughly enjoyed Joe's lessons, his examples, and his honest critique of my work.  I now think about many things before I hit the shutter.  As a result, my photographs are better.  Being able to submit 2 photographs daily is also very helpful.  It allows the students many opportunities to take photographs based on the week's lesson and Joe's previous opinions of your work.  It's also very helpful to watch and listen to Joe's critiques of the other students work.  Joe takes his students on an artistic journey, and I'm glad I went along.
–Kathy Donahue
---
I am really happy that I took Joe Baraban's course "Stretching Your
Mind" part 1. He has taught me the difference between "taking
pictures" vs "making pictures". Joe provides honest and constructive
feedback that helped me understand where I could improve on my
submissions.When I am reviewing my photos I've now started to hear
what Joe might say in a critique. I'm very much looking forward to
Joe's class "Stretching Your Mind, Part 2
– Noreen Dertinger
---
I have belonged to a photography club for five years, and while I have learned a lot from it, I got more out of each critique from Joe Baraban than all my club salon entries combined.  His course "Stretching Your Frame of Mind, Part 1" gives you the fundamental recipe and ingredients to go from just taking a picture to making a picture.  I still have a long way to go to bring my photography up a full notch, so I have already signed up for Part 2.  Be prepared to work at your artistry in this class to get all that you can, and you won't be disappointed.
– Marv Vikla
---
Today was the last day of my class with Joe, and I don't think I'll ever see the world the same way again.  It has been several years since I took Stretching Your Frame of Mind: 1 and 2 and I could tell that I was beginning to get lazy with my photography.  So easy to use iPhone.  So used to post processing that I stopped thinking about how to capture a good image in camera.  I knew something was missing,  and that Joe would be the guy to prod me back into a more focussed (pun intended) and self-disciplined approach to what good photography entails.  Although the Gestalt concepts were not always easy for me to grasp,  and I felt challenged by the assignments,  I eventually DID get "over the hump" enough to appreciate what Joe was teaching, and once THAt happened,  my images improved exponentially.   I now know a lot more about what is required to direct the viewer's gaze in my photographs.  Joe's devotion and determination to help me get it right made a huge difference in my motivation to keep at it…to MAKE a picture that is visually compelling and not just TAKE a picture.  Joe is the best kind of teacher:  clear in his directions, thorough and honest in his feedback both in terms of what did and didn't work,  devoted to his student's improvement, pleased by our successes.  I also learned a great deal by listening to his critique of my classmate.  Thank you,  Joe.  Up yet another notch!
–Margery
---
"I would like to thank you for the generosity of your time and for sharing so many fantastic examples of your commercial photography taken in the course of your professional career. I still have to go through, and act upon the points you make in the material you shared.
What I will particularly take away from the week's course is to go back to some of the basic principles of photography – I chose to go manual from the start and to capture as much in the camera without having to resort to post processing BUT recently I was getting lazy and not paying enough attention on location. Color, pattern and a strong uncluttered background are also important to me. Your input has given me the kick up the …… I needed and much more. I won't join your next course right away 'cause I have a bit of work to do digesting all of your inputs. BUT like the bad penny as we say in the UK I will be back. "
Again many thanks
-Sue
---
Taking Joe's classes is like striking gold in a gold mine.
It's rare to find a teacher so capable and relentless to drive excellence out of you. Whether you know what you're doing or you're just getting started, you'll get terrific value out of it.
If you are serious about your photography and are willing to work hard for it, you'll be amazed at what you can accomplish in four weeks with Joe's guidance.
Give it your best, and what you'll get in return will be worth far more than gold.
– Filippo Drudi