Get your camera to finally do what you want!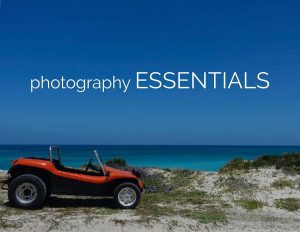 Do you want to take better pictures but don't know where to start? Or have you been photographing for a while, but the results are hit and miss? Photography Essentials is the course that will help you consistently get great images.
In Photography Essentials we'll first look at the "big picture" to familiarize you with what makes up a photograph: exposure, composition, and storytelling. Next, we'll break down the whole into pieces so you understand what each does. Then we'll put them back together again so you know how each piece affects the whole.
Everything is explained simply and clearly.
The richly illustrated course material (PDFs and videos) walks you through many case studies in different photography genres so you see examples of how to apply your newly acquired knowledge to any of your own personal areas of interest, such as photographing people, landscapes, or still life.
Even if you've been photographing for a while, Photography Essentials will help you get great shots consistently.
This easy to follow course is designed to grow your confidence and skill. Brit will also film your weekly image reviews so you can watch them as many times as you need. She often includes extra personalized teaching to ensure your maximum growth, too.
Get your camera to finally do what you want!
---
What students say about Brit's teaching:
"I've taken many classes. With the way Brit taught and explained things, I finally said, 'I get it'. She made me enjoy taking photographs."
"[Brit's course] made me feel more self-confident about my own personal style and has helped me go beyond my limits."
"My camera is no longer a mystery. I can work quickly and produce images that express the vitality and spirit of my work. "
---
Highlights of what you will take away from this course:
Increased confidence when using your DSLR or mirrorless digital camera.
A solid understanding of the exposure triangle:
Comprehension of what aperture, ISO, and shutter speed are​ and knowing ​which one to ​pivot around to achieve the look you want.
A good grasp on how to use light and exposure compensation.
Practice creating your own strong, dynamic compositions.
Practice playing with storytelling using exposure and composition.
This course is for both beginners as well as experienced photographers desiring consistently great shots.
---
Course Requirement:
– A digital camera with full manual mode. No post-processing skills necessary.
Instructor: Brit Hammer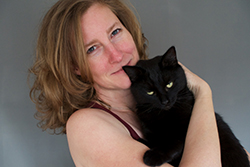 Brit Hammer is an international award-winning photographer, bestselling author, and a celebrated artist whose work has aptly been called "fresh and optimistic". Brit's photographs have been featured in dozens of international lifestyle magazines and design blogs.
Brit teaches multiple classes at BPSOP, including Celebrate Your Life in Beautiful Images and Amazing Travel Photos Made Easy.
Teaching photography online since 2012, Brit's students love her "combination of extensive and well-organized photographic design principles,…intuitive eye, patience, enthusiasm and holistic nurturing" because the results are "unbelievably incredible and inspiring student growth!"
Brit doesn't just teach you the function of taking good pictures, she teaches you how to put your heart and soul into your photography. She takes the time to think about each image before offering feedback and tells you what she sees and feels — and asks questions to get you thinking. Brit will also tell you what you did right and what could be better — and how to improve it.
For more information on Brit's private mentoring and other photography courses, please see her website: