This two-week class consists of 50 video tips, 25 each week, designed to improve your photos with just a few clicks of the mouse.   You can select either the Adobe Photoshop Elements videos or the Adobe Photoshop videos; that choice is yours.  All of the videos were made using Photoshop Elements 13 and Photoshop CC, but be assured that most, if not all of these tips work with earlier versions of Elements and Photoshop CC.
Each tip goes through a step-by-step process of editing your photos where you'll learn how to perform numerous editing tasks, including, cropping and straightening, color and tonal adjustments, noise reduction, shadow and highlight detail recovery, sharpening, lens correction and retouching.
You will learn how to edit in layers, how to make corrections to problem areas, how to make skies pop, how to fix motion blur, how to adjust the colors in your photos to make them crisp and clear, how to change the mood of your photos, how to crop and resize photos and images, how to turn one image into an entirely different image using the Recompose tool, and many more!
All of these tips can be applied to any photo, whether a landscape, macro shot, portrait, or still life.
*Please Note: Photoshop Tips I & II are the ONLY courses at BPSOP.com that do NOT have instructor guidance or weekly assignments. These courses are video-based courses only.
To Learn more about how our BPSOP courses work please visit: Course Info

Instructor: Roger Morin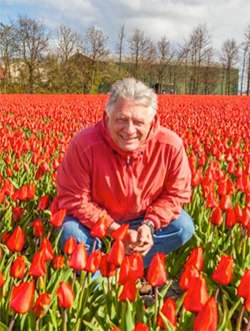 Roger Morin has been assisting Bryan F Peterson on many of Bryan's workshops around the world. In addition to having numerous gallery exhibits in New Foundland, Quebec and Georgia, Roger also teaches his own photography workshops in Halifax, Canada and Jekyll Island, Georgia. As you will discover, Roger is not only a gifted and patient instructor but also a very talented photographer.Roger has authored two photography books, Black & White Expressions and Abstract Impressions.   His newest book will be released shortly, titled Painted Expressions! To view more of Roger's work check out his website: http://www.achillesmorin.com/
---