Do you love animals and photography? Did you ever think about using your photography skills to help shelter and rescue animals in your own community? Most animal shelters and rescues are looking for people to donate their services to help the animals in their care. Taking adoption photos is one service that is needed on a regular basis. In the United States, approximately 7.6 million pets enter shelters each year and, of those, around 2.7 million are euthanized. The power of a compelling photograph is far reaching and in some cases, can mean the difference between life and death. Consider volunteering your time and services by taking adoption photos and giving shelter animals a chance to make a lasting impression. Your work can save lives and be the ticket for animals to get out of the shelter and into loving homes. Knowing one of your images helped get an animal adopted is the best feeling in the world. Every time an animal is adopted, that frees up space so another one can be saved.
I've been taking adoption photos for animal welfare organizations for 13 years and I can tell you it is the most rewarding work I have ever done. You help animals and they help you. It's a win-win situation. It's a great way to hone your photographic skills while helping animals at the same time.
Are you a natural light shooter? Do you enjoy using flash units or speedlights? You can photograph adoptable animals indoors or outdoors using natural light or with studio type lighting – any way you want. Photograph animals in a way that appeals to you and makes best use of your skills.
---
Taking adoption photos using flash Units and a soft box.
Sometimes I photograph rescue animals using one flash unit with a soft box against a seamless paper backdrop. This is my preferred method when I have to photograph a lot of animals during a session, which can be anywhere from 20-80 animals. Having a clean backdrop makes things easier and go faster. My lighting equipment is portable. I travel light and keep it simple, since all of my sessions are done on location. I do not have a permanent studio. Below are some adoption photos taken using this set-up. I photographed the puppy against green seamless paper and the black dog against white seamless paper.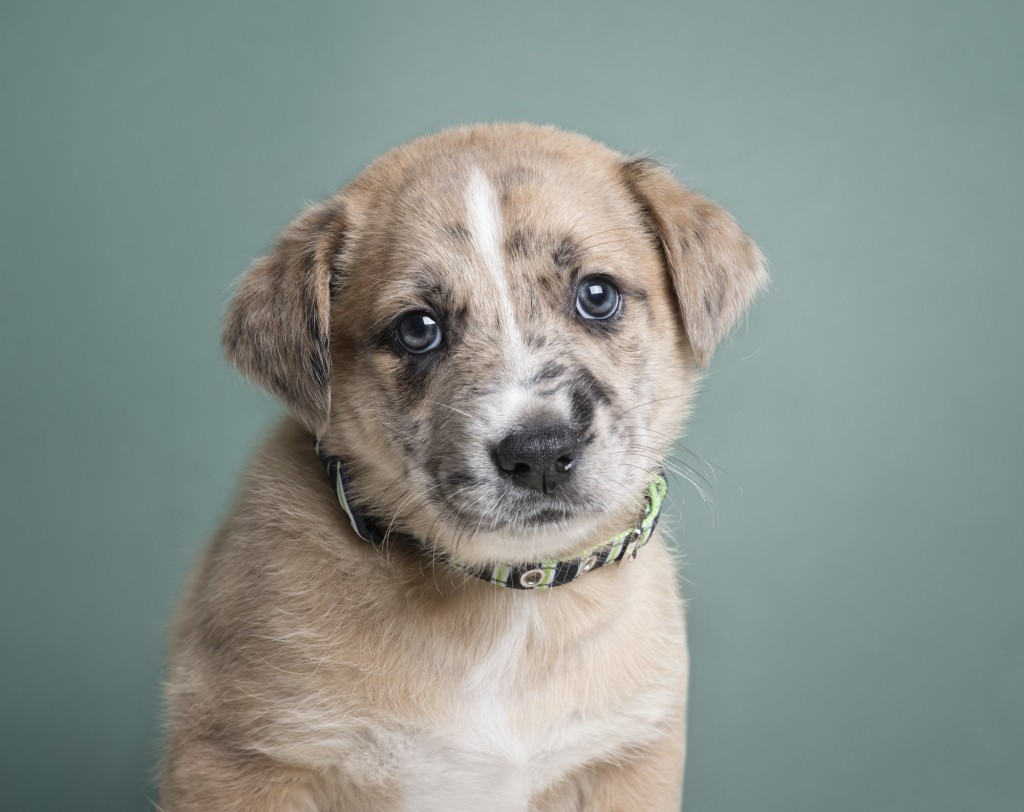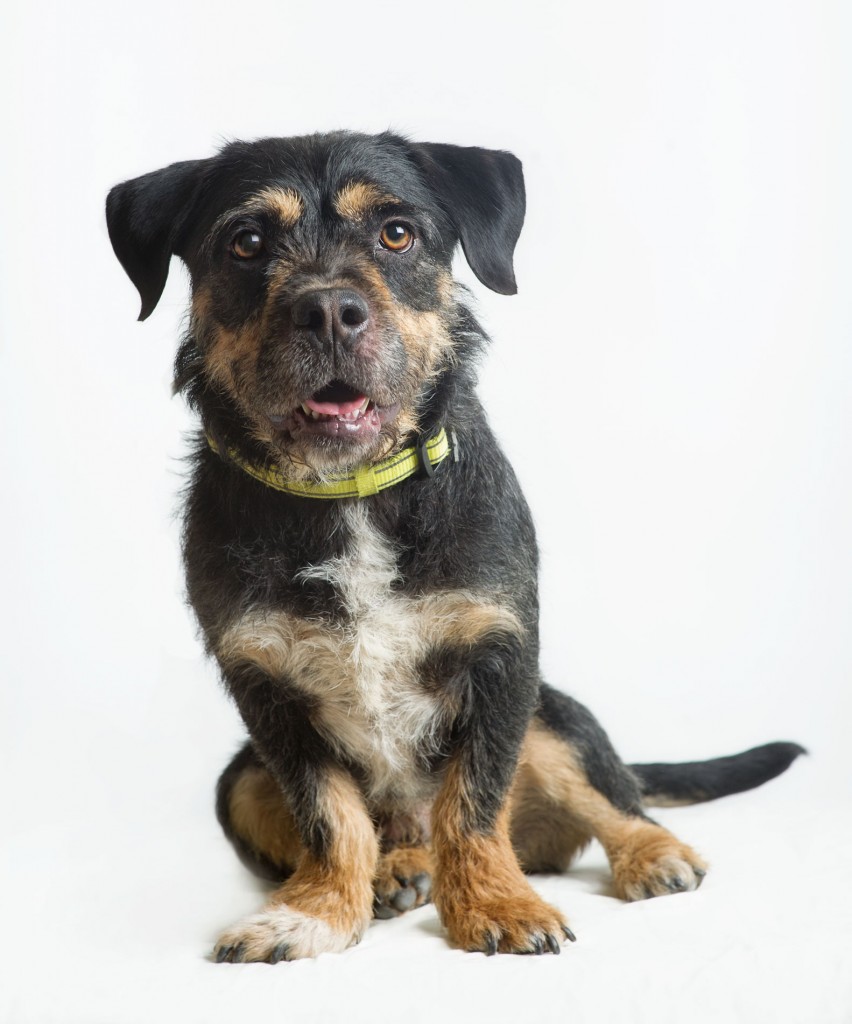 ---
Taking adoption photos indoors using natural or available light.
If I'm only photographing a few animals (10 or less) and have decent light, I will use natural or available light. Below are adoption photos of cats taken indoors using natural/available light. I photographed the orange cat on top of a table and the gray/white cat in a free-roaming cat room.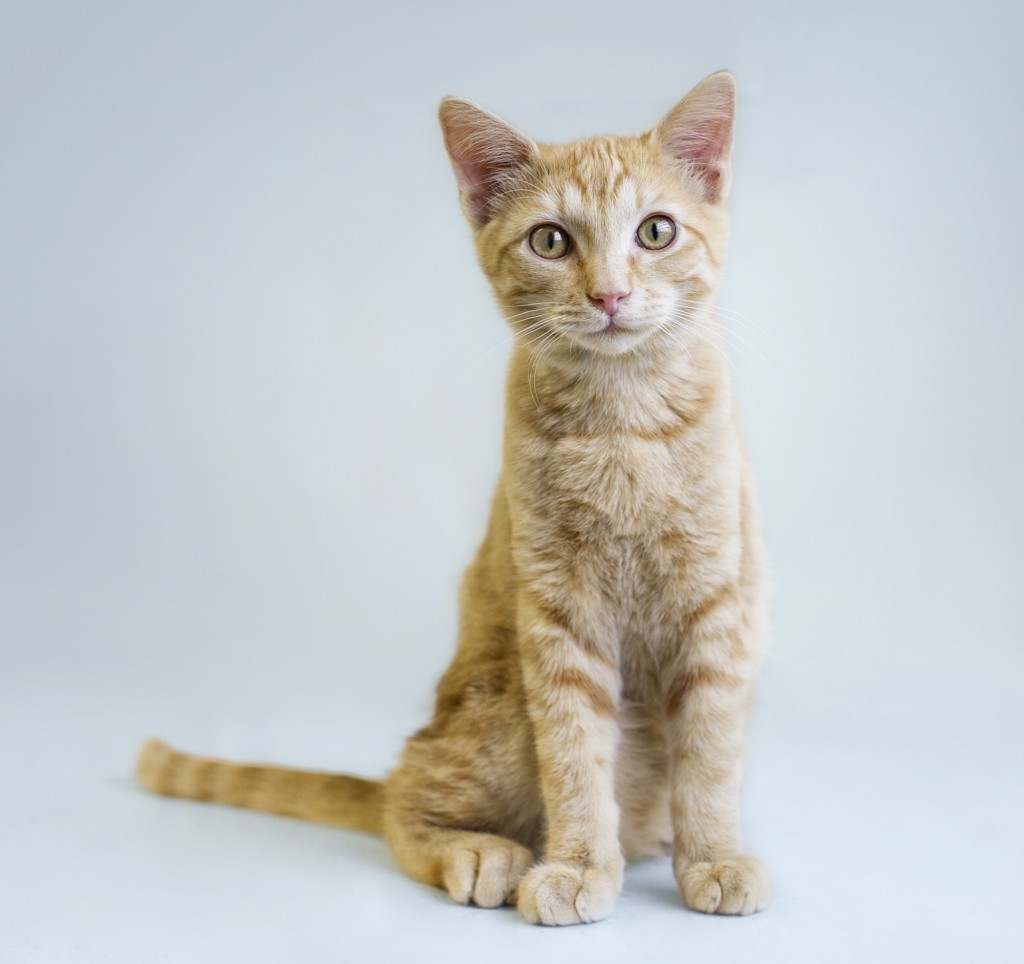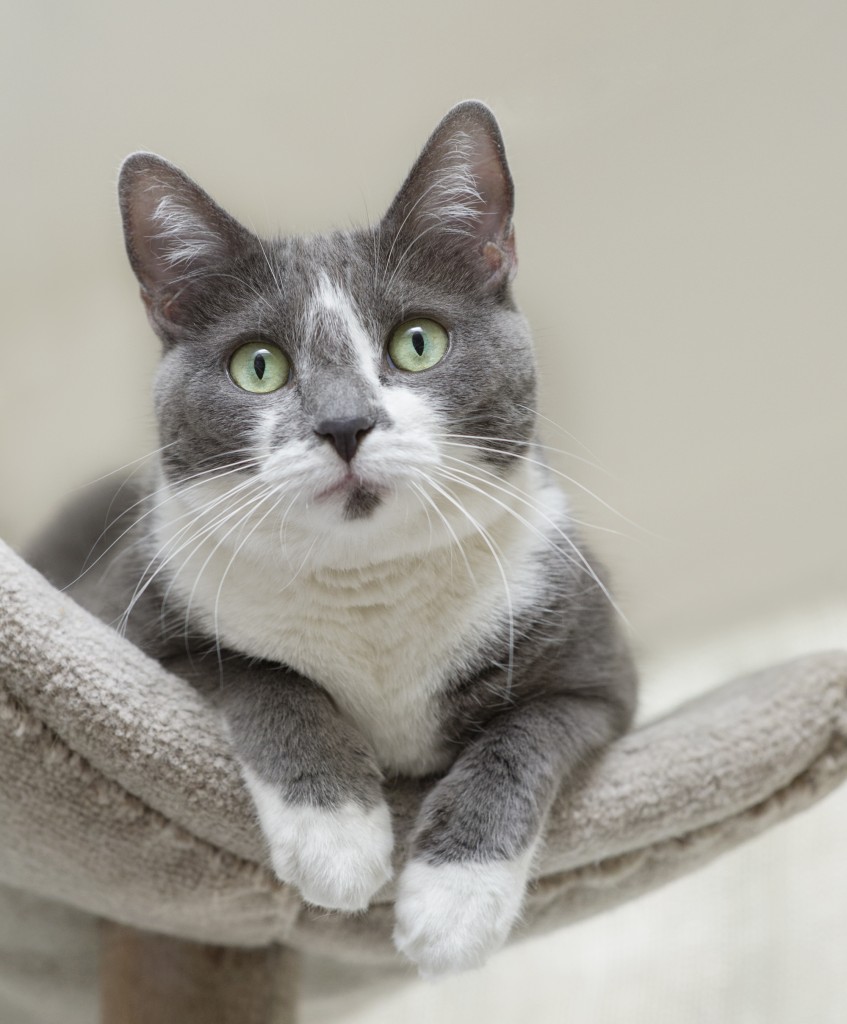 ---
Taking adoption photos outdoors.
If you prefer shooting outdoors, you can take adoption photos outside. Find some open shade and go for it. Below are some adoption photos of dogs I took outside. I like to photograph small dogs and puppies on top of a table. That makes it easy to get an eye level perspective. Sometimes I hang sheets on a wall to create an appealing outside-backdrop or may just use the existing surroundings like I did with the German Shepherd.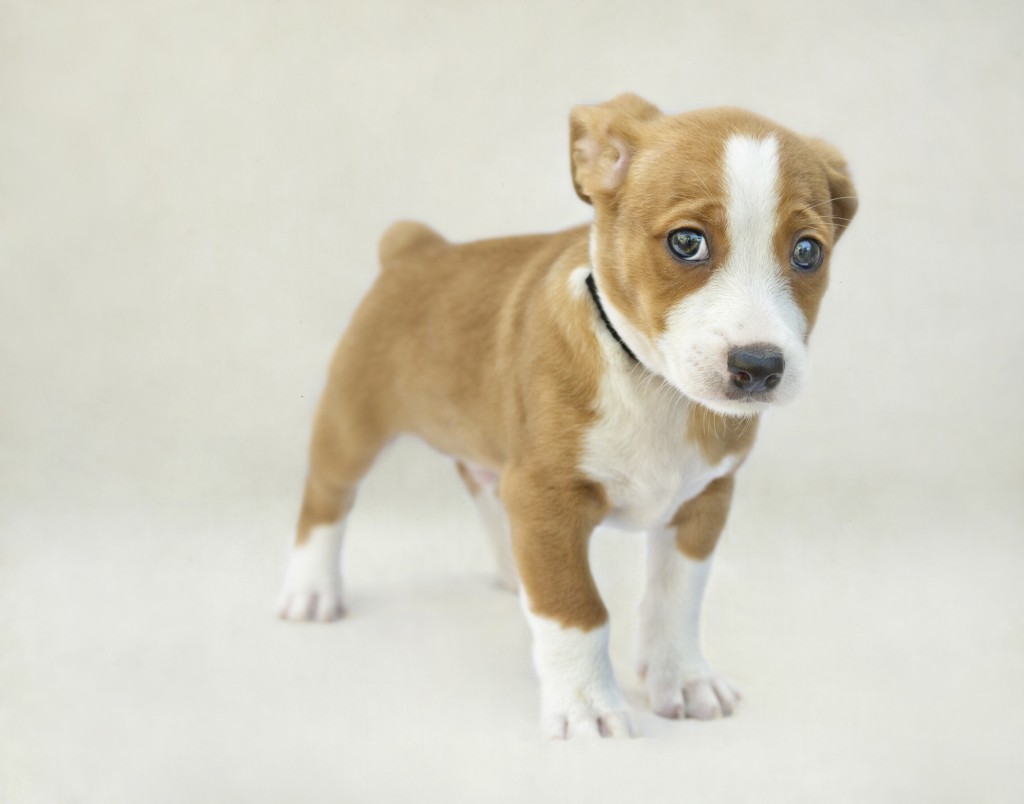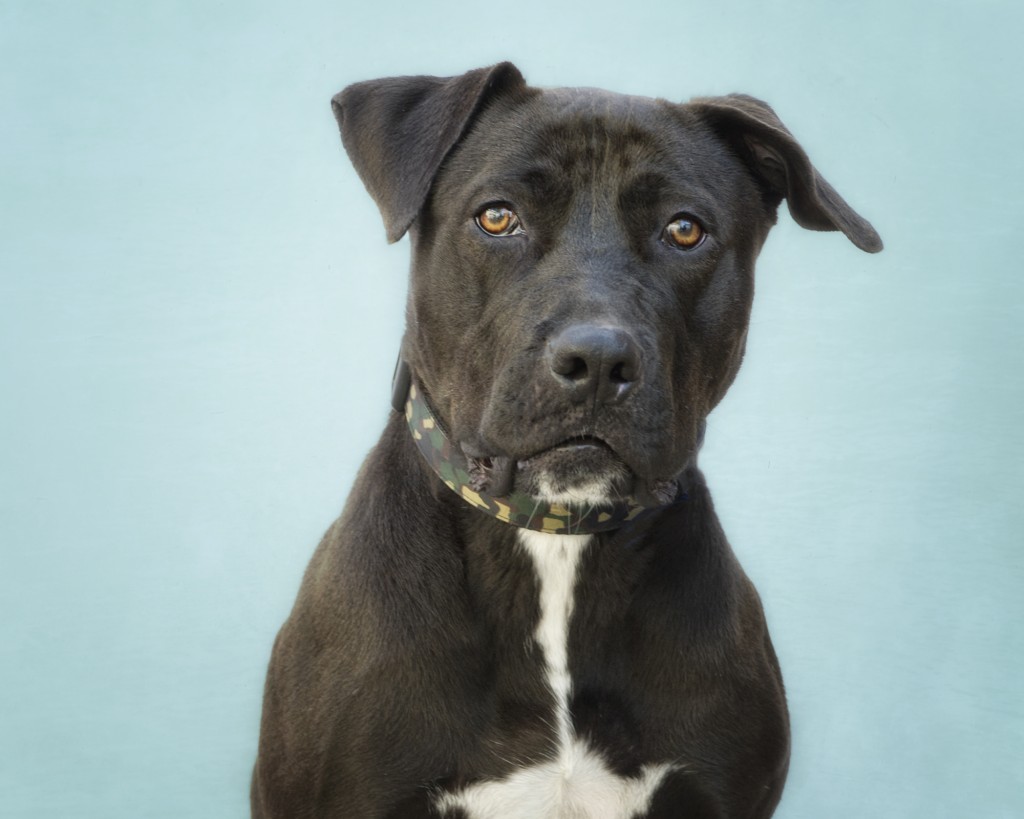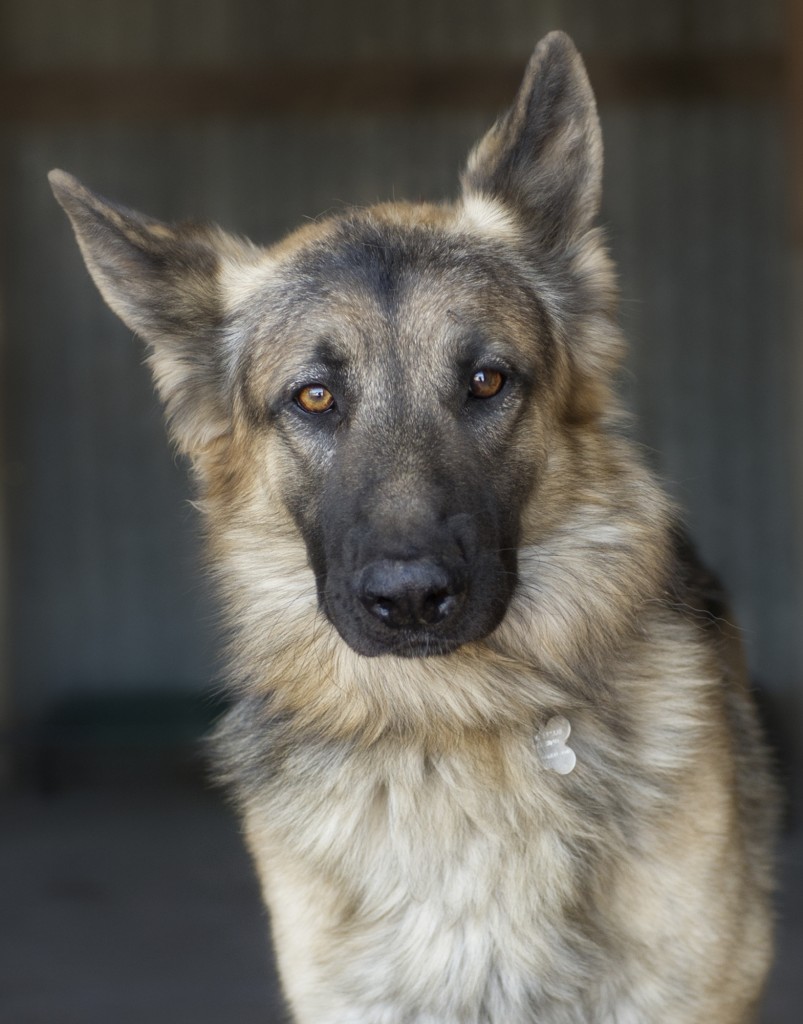 ---
Need to sharpen your pet photography skills? My 4 week Pet Photography Course at BPSOP covers photographing animals using both natural light and flash units. You can tailor the class to learn how to photograph your own pets, pets for clients, and/or shelter pets. I recommend that people who take my class, use the type of light that inspires them and photograph what they love.
Have questions about the class, please email info@visualharmonyphotography.com.
Hope to see you in class!
-BPSOP Instructor – Jill Flynn
Jill teaches:
Pet Photography