Do you have a fresh new batch of pictures on your iPhone and you're not sure what to do with them or you don't know how to get them off your phone?
Do you shoot with your iPhone, but also want to find a way to import and catalog your images outside of the Apple Photos App?  
I have a solution for you.
Adobe's Lightroom program is a good solution, but there's a couple of things to keep in mind before you import those iPhone images.
If you are using your iPhone connected to the iCloud, your pictures will automatically go into your Photos app on your desktop computer. Since Photos is an Apple proprietary program, they have made it a little difficult to use an outside program for these images, but it can be done! 
You first need to export your photos out of the Photos app on to your desktop (or to a location you can easily find). This can be done by selecting the images you want to export in the Photos App. You can select just one or a whole series of images. Once you have made your selection, go to FILE / EXPORT / then select the location you would like your images to be stored on your hard drive. Once they are located on your hard drive, you can import them into your Lightroom catalog.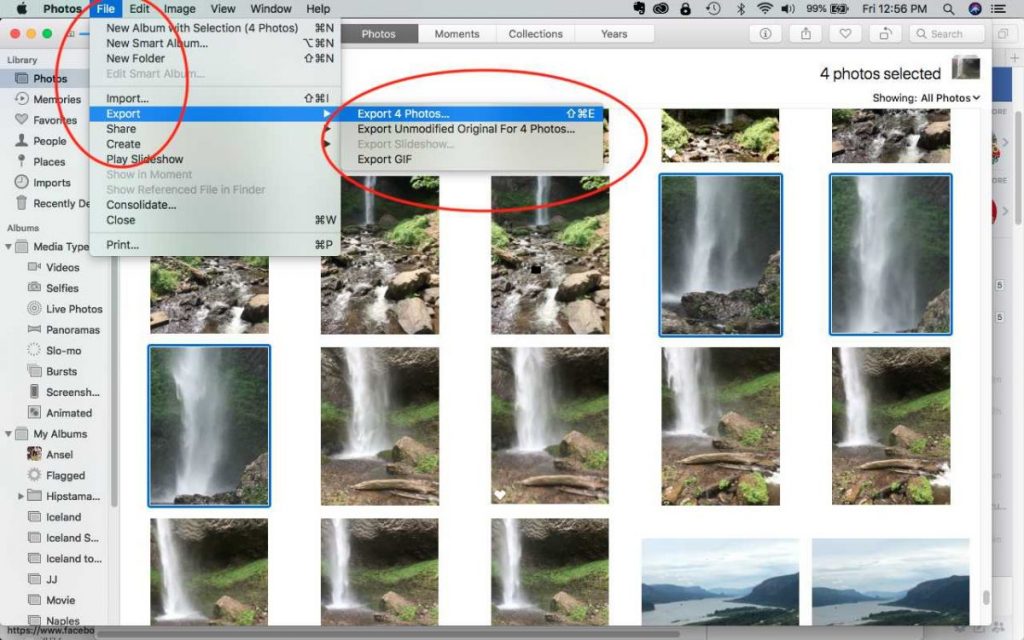 For more information about importing your images into a Lightroom catalog, take a look at my Lightroom Quick Start Class where we teach you everything you need to know about setting up a Lightroom catalog.
Live Photos
Since the iPhone 6s model, Apple includes the "Live Photo" feature, It's fun to use, but it can create some complications when storing your images. If you have the "Live Photo" feature enabled, it will record what happens 1.5 seconds before and after you take a picture. You get a 3-second video with movement and sound as well as the regular JPG image. 
You don't need to do anything technically, just be sure this feature is turned on. There's a little yellow button in the middle of the screen on the iPhone that allows you to toggle it on and off as shown in the image below.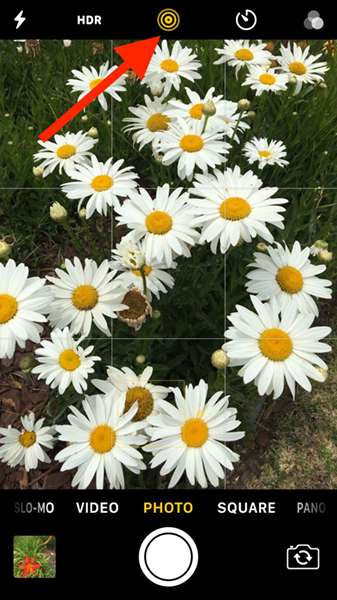 You can get creative with this feature, but you need to think about it first. Some of my favorites that I've done with this feature are my dog playing with a stick on the beach. I caught the still image as he was jumping in the air, but the 1.5 seconds before and after showing him jumping and running after the stick.  A moment in time caught in a 3-second video!
When you try to import these images into Lightroom, they show up as one JPG file and one MOV file. As long as you are aware of this, it's not a problem. However, the live photo portion of it loses its functionality outside of the iPhone. If you would like to re-import that MOV video to your phone, you can email or airdrop the video to yourself and import into an app called IntoLive which will create a Live Video file for you again. If you don't want to organize and catalog the Live Videos, simply turn off that function in your iPhone's native camera app before going on a photo shoot.
Please keep in mind, iPhone images are taken with a cell phone and won't have the same quality, number of pixels, or sensor size that you have in your DSLR. For that reason, I usually use these images for fun social media shots or to document a shoot for its GPS location abilities. If you compare your DSLR images and your iPhone pictures side by side, you will certainly notice the difference. 
I still find it important to catalog my iPhone pictures and have them easily identifiable and at my fingertips in my Lightroom program. Taking some of these tips into consideration will make the process easier and more fun.
If you are interested in learning more about iPhone photography and Adobe Lightroom take one of my classes on these subjects right here at BPSOP!
BPSOP Instructor – Holly Higbee-Jansen

Holly Higbee-Jansen is photographer, trainer, blogger, and workshop leader who enjoys teaching and the creative process. Her passions include teaching photography workshops in beautiful locations in California, Iceland, Costa Rica and the American West with her husband Mark. Holly also teaches online classes on Lightroom, Photoshop and photographic technique. Get Holly's Free E-Book on "Landscape Photography and the Light" and find out about her newest workshops at Jansen Photo Expeditions.com.
Reach Holly by email at hhjphoto@gmail.com and read her blog at: JansenPhotoExpeditions.com/Blog
Holly Teaches: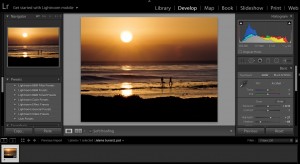 Do you want to learn to create images that show the beauty of the scene you saw when you took the photograph? Do you want to learn the other essential side of digital photography, photo editing and get up to speed quickly?
This course is designed to get you up and running FAST in this incredibly powerful program. In this two week information packed class, you will learn how to import, organize and perform simple and effective editing processes that will let you produce beautiful adjustments to your pictures.
iPhone Photography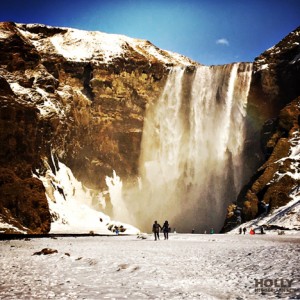 In this class, we will introduce you to the magic of iPhone photography using several shooting and editing apps that will give you the ability to make your pictures sing in a fun and easy way. You will learn how to crop, change saturation, brightness and affect the overall look of your pictures with HDR, drama and grunge filters and other techniques. You will be amazed at the simple and effective methods.