Looking for some eye candy to awaken your creative muse?
Check out these strong student images taken during Finding Beauty and Beautiful Black & White.
Don't these make you want to dust off your camera to capture your own great images?
Psst. Many of the students have taken BOTH classes with instructor Brit Hammer!
"I've gotten a lot out of your course, especially creating quieter images with more subdued color. It's freed me up to look at everything and to get in closer to the subject without the pressure to create a bold, in-your-face loud image. Also, thank you for your positive feed back as well as having this class in this class in the first place."— Ellen Macdonald, Finding Beauty
"Thanks for a wonderful class, Brit! Thank you for opening my eyes!" — Chris Bruner, Beautiful Black & White
"Your remarks really encouraged and motivated me. Thanks for all of the effort you put into this course and how you have helped me hone my vision of what I want to accomplish with my interest in minimalism — especially with the way you analyze our class photos and point out observations of my own individual style that I have never been aware of. Your input has had a significant impact on how I will observe and try to capture minimal, quiet, peaceful scenes wherever I go." — John ( Jack) Cook, Finding Beauty
"Thank you so much for this class, I have had so much fun. I have always liked black and white photography and now feel like I have some tools to use to create some really fun pictures." — Kristin Meier, Beautiful Black & White
"Great class! It was exactly what I was looking for!" — Mark Richards, Finding Beauty
"Thank you for another great class. I really appreciate the thoughtfulness that you put into your feedback. You make connections between photos, encourage avenues to explore, and lead me to see the world around me in a new way. Fantastic class! I couldn't be more satisfied." — Susan Joenck, Beautiful Black & White
What Bryan says about instructor Brit Hammer
In a previous newsletter Bryan shared this:
"I rarely speak out with this level of enthusiasm for any of our instructors because ALL of our instructors are equally great in teaching their individual craft, so why have I chosen to call attention to one of our instructors Brit Hammer? Simply because of Brit's ability to transform each of her students' vision from good to great consistently, time and time again; in part because of her insightful lessons, but I can say unequivocally that Brit's greatest strength is her in-depth and disarming critique style of each student's weekly assignments.
This is the most often comment I receive from BPSOP students: 'Brit's critiques were the greatest value in this course. The assignments were great, BUT the critiques were by far the most valuable!'
If you have yet to take a class from Brit, consider [this] the best opportunity to grow your photography in ways you have perhaps never imagined!" — Bryan F. Peterson
---
SIGN UP FOR A FUN CLASS WITH BRIT HAMMER

Celebrate Your Life in Beautiful Images
Amazing Travel Photos Made Easy
** No post processing skills necessary for any of Brit's courses **
FIND OUT MORE ABOUT BRIT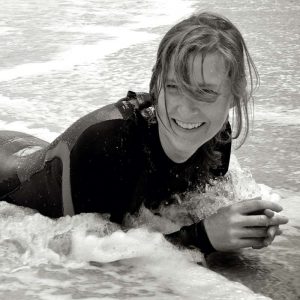 Brit Hammer is an international award-winning photographer, bestselling author, and a celebrated artist whose work is aptly described as fresh and optimistic.
Brit's students love her intuitive eye, patience, enthusiasm and holistic nurturing because the results are unbelievably incredible and inspiring student growth.
Visit Brit's website at brithammer.com
Learn more about creative development and one-on-one mentoring with Brit
Follow Brit on Instagram
"There are great photographers and great teachers, but it is rare to find a great photographer who's also a wonderful instructor; Brit embodies that rare combination." — Tennessee Rick Elliot