Do you know The 3 Tenets of black & white photography, as instructor Brit Hammer likes to call them?
In Beautiful Black & White you'll explore them all to take your photography to the next level.
The 3 Tenets of black & white photography
1. Simplify your composition
Images free of clutter make for the strongest black & white images.
All unnecessary elements are pushed out of frame.
It's through the process of simplifying that you arrive at the essence of your subject.

2. Find the light
Black & white images are not just images without color.
What makes a compelling black & white photo is one that evokes emotion.
This is done by using highlights and shadows to great effect.

3. Embrace contrast
Black and white images crave contrast.
Light tones enhance the dark tones and vice versa. This is what makes images pop.
If your image exists mostly in the grey tones then it will not be as dramatic.

Explore new creative paths
In Beautiful Black & White  you'll learn how to see captivating black & white images all around you.
Take your creativity in an exciting direction.
Discover the joy of black & white photography and start finding beauty everywhere!
What Bryan says about instructor Brit Hammer
In a previous newsletter Bryan wrote this:
"I rarely speak out with this level of enthusiasm for any of our instructors because ALL of our instructors are equally great in teaching their individual craft, so why have I chosen to call attention to one of our instructors Brit Hammer? Simply because of Brit's ability to transform each of her students' vision from good to great consistently, time and time again; in part because of her insightful lessons, but I can say unequivocally that Brit's greatest strength is her in-depth and disarming critique style of each student's weekly assignments.
This is the most often comment I receive from BPSOP students: 'Brit's critiques were the greatest value in this course. The assignments were great, BUT the critiques were by far the most valuable!'
If you have yet to take a class from Brit, consider [this] the best opportunity to grow your photography in ways you have perhaps never imagined!" — Bryan F Peterson
---
SIGN UP FOR A FUN CLASS WITH BRIT HAMMER

Celebrate Your Life in Beautiful Images
Amazing Travel Photos Made Easy
** No post processing skills necessary for any of Brit's courses **
FIND OUT MORE ABOUT BRIT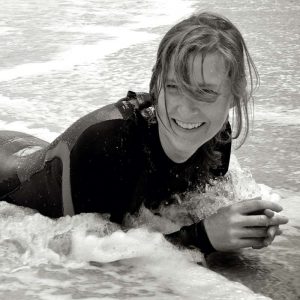 Brit Hammer is an international award-winning photographer, bestselling author, and a celebrated artist whose work is aptly described as fresh and optimistic.
Brit's students love her intuitive eye, patience, enthusiasm and holistic nurturing because the results are unbelievably incredible and inspiring student growth.
Visit Brit's website at brithammer.com
Learn more about creative development and one-on-one mentoring with Brit
Follow Brit on Instagram
"There are great photographers and great teachers, but it is rare to find a great photographer who's also a wonderful instructor; Brit embodies that rare combination." — Tennessee Rick Elliot