Below is excerpted from Amazing Travel Photos Made Easy taught by Brit Hammer.
---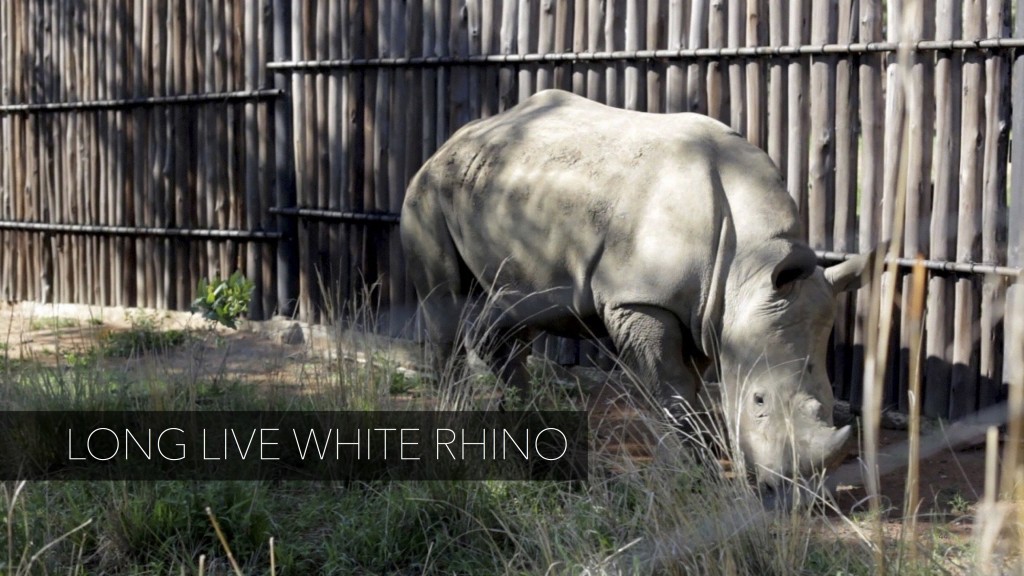 MEET YSTER. Yster is a white rhino. "Yster" in Afrikaans means iron, and anyone given this name is a fighter and a survivor. The name suits him perfectly.
Orphaned at age 3 1/2 weeks when poachers killed his mother for her tusk, little Yster was left for dead. He had stood by his mother's side for four days when rescuers found his mother's carcass and took him to an animal rehab center to be hand-raised.
Eventually Yster found his way to Legend Wildlife & Cultural Centre and to Ranger Arrie, who hand-fed him 30 liters of milk. Each day. Thing is, you can't just buy milk from the local grocery store to feed a rhino calf. Nope, Yster's milk is a special blend mixed each day for him.
When I met him, Yster was 14 months old and doing great. He even had an older girlfriend who would help him remember how to be a wild rhino. The plan was to release him onto Entabeni Conservancy, a large wildlife reserve, once he reached sexual maturity so he could live life as wild rhinos should.
(The beautifully produced video of meeting Yster is shown in the course material for Amazing Travel Photos Made Easy.)

WHO, WHAT, WHERE, WHEN, WHY, and HOW
If I told you I was going to show you images of my trip to a wildlife reserve in South Africa, would you expect to see only individual images of wildlife? Or would you expect to see landscape and nature photos showing where the animals live? How about images showing what the animals eat, whether plant or animal? Furthermore, would you also expect to see some photos showing where I am in relation to the animals, such as sitting in a jeep at a safe distance or standing behind a fence? If the animals live in an enclosure, would you expect to see some shots showing that enclosure?
By asking "who, what, where, when, why, and how" before you shoot, you'll come home with a concise series of images rather than an odd assortment of shots that don't reflect what your experience was like.
Who is present — are you traveling with friends, family, or alone?
What are you doing on your trip — visiting the sights, hiking in nature, taking a cruise?
Where are you — in a city, nature reserve, or somewhere else?
When are you traveling — in autumn when the leaves have changed color or in the heat of summer?
How did you get there — by plane, train, boat, automobile, skiis, horse, bicycle…?
A NOTE ON GEAR
Many people think that you need to have an expensive camera to take good photos, but that isn't true. The best camera to capture any moment of your life is the one you have with you — whether that be your phone, point & shoot camera, or DSLR.
That also means gear is not important for any course Brit teaches. Nope, what matters most is that you are "in the moment" to capture the shot and that you can be fast enough with your camera to capture it.
SIGN UP NOW FOR THESE CLASSES TO LEARN STORYTELLING
Amazing Travel Photos Made Easy
Celebrate Your Life in Beautiful Images Part 1
Celebrate Your Life in Beautiful Images Part 2
No post processing skills necessary for any of Brit's courses. You may even use your phone!

Amazing Travel Photos Made Easy
Learn how to capture these experiences:
landscapes
seascapes
cities & architecture
wine & dining experiences
nature
wildlife
"Celebrate Your Life in Beautiful Images Part 1" gets you started photographing how you want your life to look and what you want more of in your life.
Part 2 takes you further by focusing on capturing the essence of your loved ones — think about the little things that you'll always remember, such as how they hold their favorite coffee mug in their hands!
Get a taste of how Brit will work with you:
You can also work with Brit privately
Mentoring: Schedule a live session with Brit via Skype
Get a private image video review: Private Video Image Reviews
Find out about all of Brit's courses, including Photographing Fine Art & Craft